6 Unexpected Signs Your Irritability Is Actually A Greater Mental Health Issue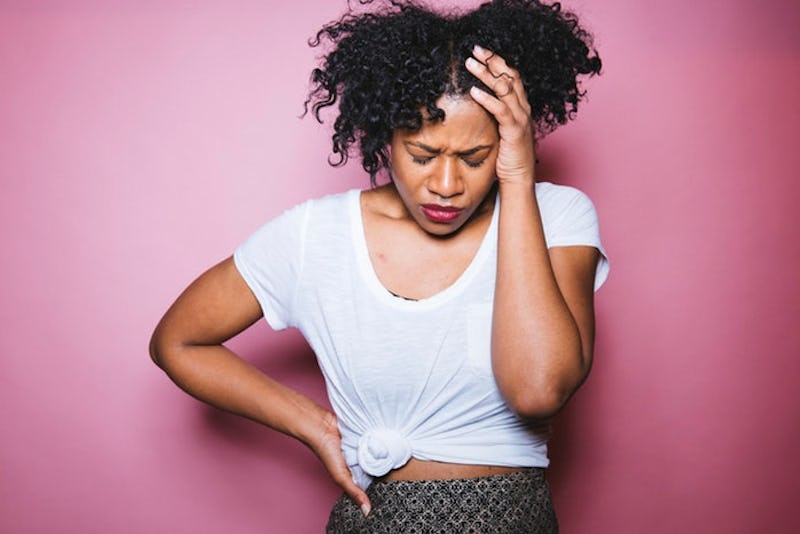 BDG Media, Inc.
Everyone gets irritable from time to time, but some people may more often than others. Of course, many things cause irritability, from lack of sleep to lack of food and energy. But sometimes, it may mean something else, and there are certain signs your irritability is a greater mental health issue. In other words, although you may just chalk up your off mood to irritability, there may be an underlying cause.
"Irritability is often seen as a 'normal' experience," Joshua Klapow, Ph.D., clinical psychologist and host of The Kurre and Klapow Show, tells Bustle. "And while we all get irritable from time to time, irritability can actually be the sign of a more serious mental health problem."
He says that having the symptom of irritability is not sufficient to be diagnosed with a mental health issue. However, if the irritability persists, never seems to go away, and is impacting your relationships, work, school, or social functioning — or if friends or loved ones are telling you that you seem irritable all the time — it's best to see a mental health or medical professional. "It may not be a psychiatric problem, but it could be one symptom of a disorder," Dr. Klapow says.
Below, he and other experts weigh in on signs your irritability may actually be part of a bigger mental health issue.