7 Common Relationship Dealbreakers For Men, According To Experts & Studies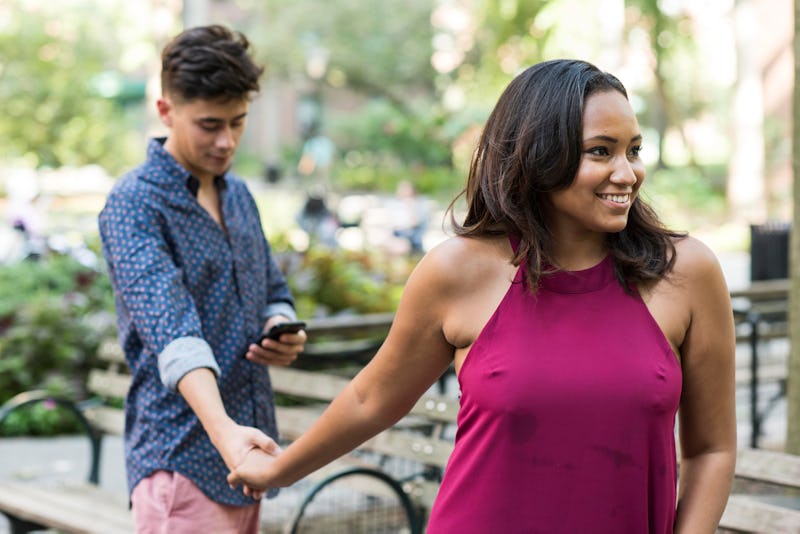 BDG Media, Inc.
When it comes to dating — and relationships in general — everyone has a few things they refuse to deal with. Maybe they don't want to be with a partner who has mismatched financial goals, or maybe they refuse to be with someone who doesn't share their sense of humor. And that's OK. These are what we refer to as dealbreakers in a relationship, and they exist to help us figure out what we want.
In general, dealbreakers help people establish boundaries for their future relationships, Jonathan Bennett, relationship and dating expert at Double Trust Dating, tells Bustle. "If used in a healthy way, dealbreakers can make sure that certain core values are upheld in the dating process. In a way, dealbreakers can save people from themselves," he says.
These core values will obviously be different for everyone, so it's important to take all data with a grain of salt. But it can be interesting to consider why someone might have one particular dealbreaker.
Here, some of the top dealbreakers for men, according to studies. Again, these things won't apply to everyone, but it may help shed light on which traits some people value — as well as which habits and traits may be considered to be a dealbreaker.