7 LGBTQ Folks Share What Pride Means To Them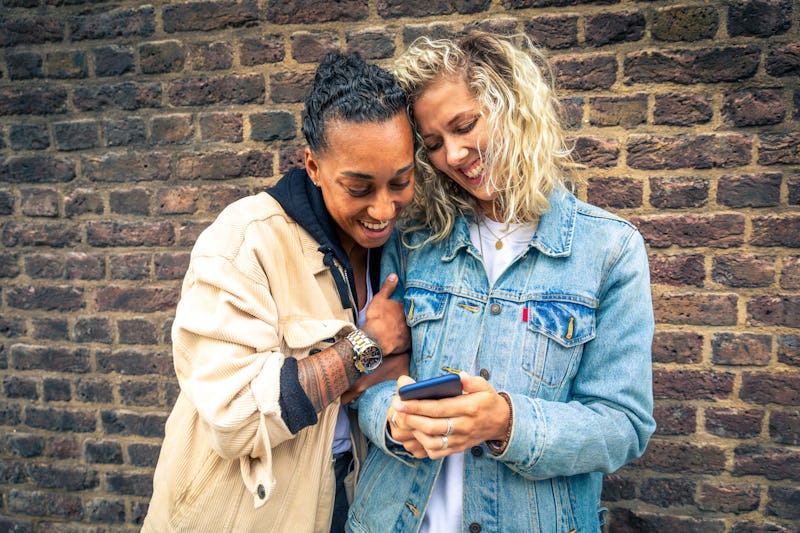 Shutterstock
June is Pride month, and the reason festivities are held this time of year dates back to 1969, when a group of queer people — led by Black trans women and lesbians — fought back against police after suffering years of abuse. It all happened on June 28, when police raided the gay club Stonewall in the neighborhood of Greenwich Village, New York.
Some of the drag queens and trans women, who were kicked out of the bar, responded by giving the police exaggerated salutes and putting on a little performance for the growing crowd. But when other gender-nonconforming patrons were ordered into police cars to be booked, the crowd responded by throwing bottles and coins at the police. The unrest spread into the surrounding streets, transforming into a riot — and that's how the modern queer rights movement was born.
It's an important, beautiful, hard history — and it's one that we all should remember and pay tribute to every year. These days, Pride isn't a riot; it's a celebration — of our queerness, our fabulousness, and our right to be out and proud of who we are. In Pride celebrations across the country — both virtual and in person — you'll see a wide range of queerness, as well as diverse forms of celebration.
Personally, I always cry at Pride. Every. Single. Time. There's something so beautiful and heartening and overwhelming about people who have been treated so badly for so long coming together. But I'm just one millennial bisexual woman. Obviously, I wasn't alive during Stonewall, but we've all benefited from the bold moves those humans took in 1969. And it's why I was curious to know — What do other queer millennials think of Pride 50 years later? Here's what seven told me.