7 Subtle Signs Your Date Isn't Being Genuine, According To Experts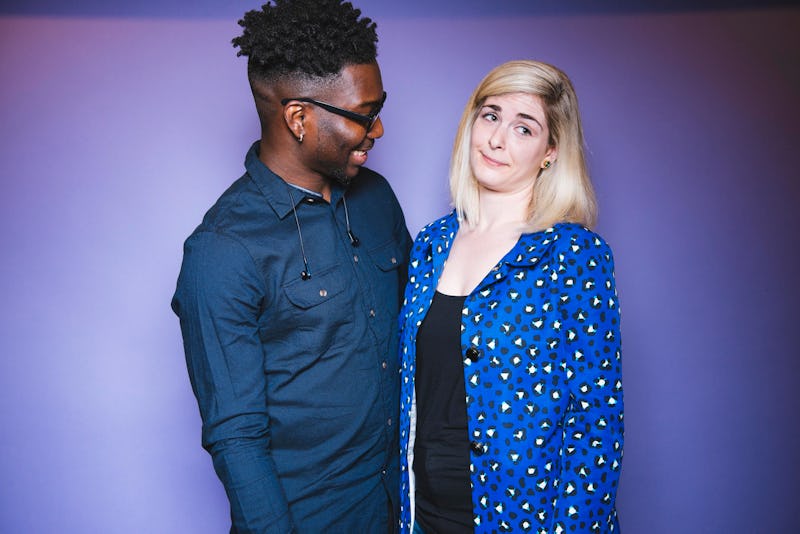 BDG Media, Inc.
If you're in the market for a serious, long-term partner, there's nothing more annoying than going on a date with someone who seems great in the beginning, only to later find out they were being fake AF on the first date. But the signs your date isn't being genuine aren't always easy to recognize, especially in the context of a first date: if you just met someone, how are supposed to know if they're being "real" around you, or if they're just putting on a front?
"Being 'genuine' on a date is all about being yourself," Amica Graber, a relationship expert for the background checking site TruthFinder, tells Bustle. "First dates can be nerve-wracking, and it's easy to slip into a mode where we want to make a good impression, and we want to be liked. This desire to be liked can supersede the big questions. Can you be yourself with this person? Do you even like them?"
It's normal to want to put your best foot forward on a date, but it's pointless to waste time pretending to be something or someone you're not. After all, the whole point of dating is to get to know each other, so being genuine on first dates is an absolute must — at least if you're looking for a long-term boo, that is. If you're ever unsure whether or not a date is being sincere, here are seven subtle signs that your date isn't being genuine to look out for, according to dating experts.