These Things Don't Necessarily Make You A Feminist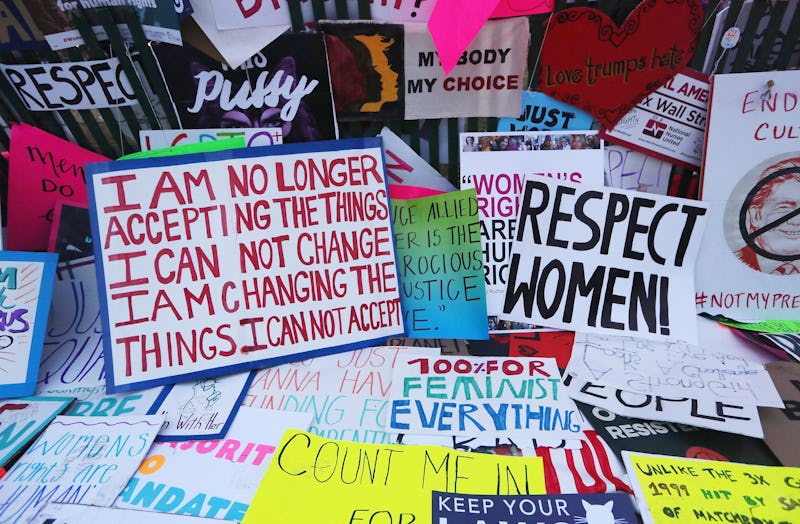 Mario Tama/Getty Images News/Getty Images
Feminism isn't some sort of exclusive club; all you need to do to be part of it is to believe in gender equality. But there are some things that don't necessarily make you a feminist — and indeed, claiming to be one when you don't in fact advocate for the rights of oppressed genders undermines the movement. In some circles, it's become trendy to call yourself a feminist, but actions speak louder than words. You also have to promote equality with your behavior — that is, you can't just talk the talk; you also have to walk the walk.
This isn't to say that if you slip up and say or do something sexist, you're not a feminist. Even the fiercest feminists among us have these moments; it's what we do with them once they happen that matters — for example, how you respond when someone calls out a microagression you may have made, even if it was an unintentional one.
It's also not to say that qualities like whether or not you like makeup and what kind of TV you watch has any bearing on your feminism. You're not a "bad feminist" for consuming media that's problematic (AKA everything) or taking part in cultural customs with problematic origins (again, pretty much everything). The only thing that makes you anti-feminist is routinely doing things that undermine people's rights and not making an effort to change that.
Here are some things that don't make you a feminist, even if you say you're one.