7 Things We Need To Achieve Economic Equality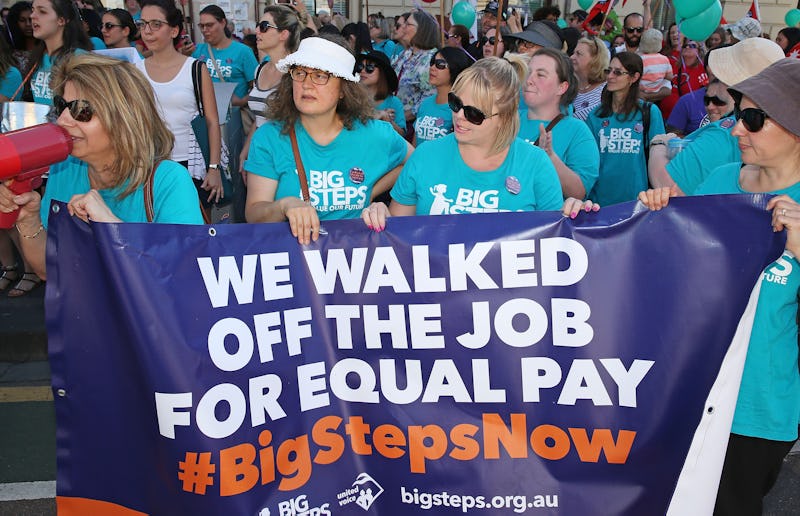 Scott Barbour/Getty Images News/Getty Images
Since today is Equal Pay Day, there will be a lot of talk about achieving economic equality by closing the gender wage gap. But the truth is, there's a heck of a lot more to it than that. Women not only make less than men for the same work but also do lower-paying and often unpaid work and get less recognition and other non-monetary compensation. And let's not forget it's not just women are disadvantaged: LGBTQ people, people of color, people with disabilities, and other marginalized groups are also in need of economic advancement.
Unequal pay is ultimately a symptom of a much larger issue. As Sheryl Sandberg said in a press release for Equal Pay Day, "This issue speaks to how we value women's labor, knowledge, time, training, and so much more. In short, it's about women's worth. There's nothing more fundamental than that." It also speaks to how we value the work and contributions of people differently based on their race, socioeconomic status, gender identity, sexual orientation, and much more.
So, while we shouldn't lose sight of the important work that needs to be done to close the wage gap, we should keep in mind that these additional steps are also necessary.