Proof Reproductive Rights Are Severely Endangered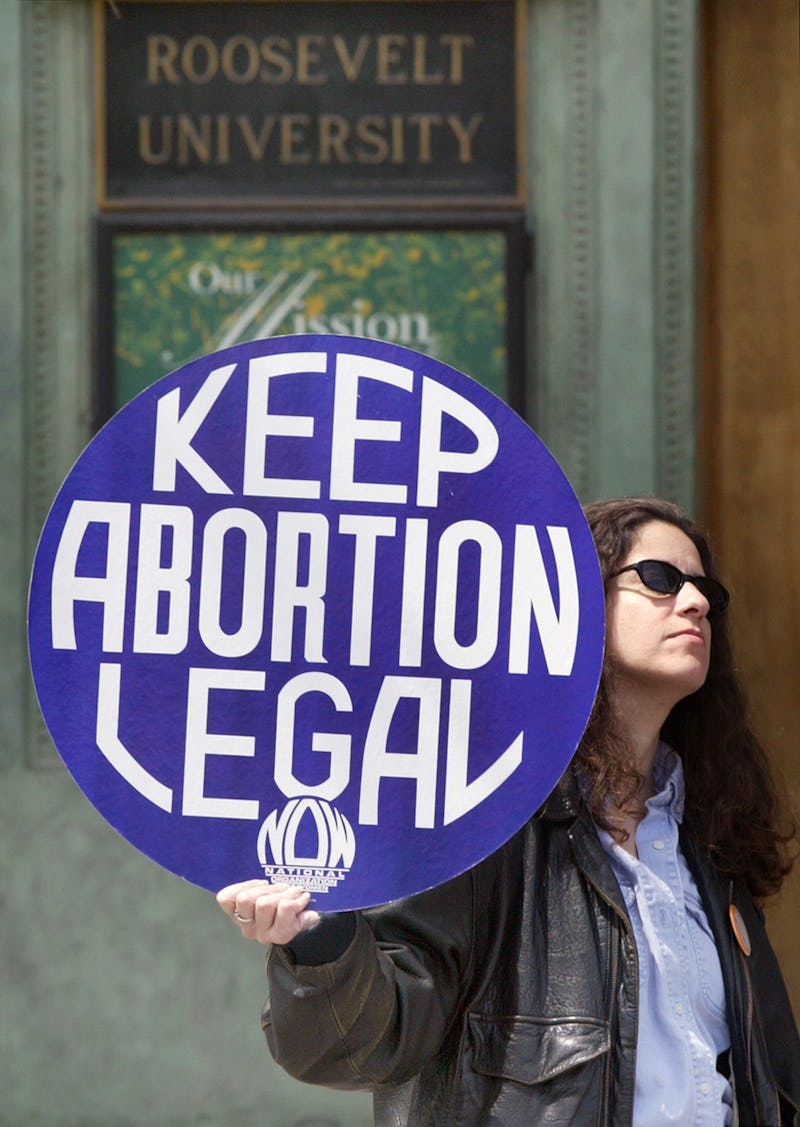 Tim Boyle/Getty Images News/Getty Images
Reproductive rights continue to be an arena of debate in this country; and the 26th annual Who Decides? report from NARAL shows just how endangered reproductive rights are in the United States right now. NARAL, a pro-choice organization, releases the report every year, looking at both legislation and state and federal court rulings on reproductive rights all over the nation. They rate each state individually on a scale from "total access" to reproductive healthcare to "severely restricted access," and then rate the country as a whole. Their recent findings don't paint a perfect picture; in fact, President Ilyse Hogue told Cosmo, "The state of the reproductive union continues to get bleaker and bleaker," adding that with the upcoming administration, "we could possibly be facing a public healthcare crisis in this country."
The overall perspective is a sad one: Our access to reproductive care is "more threatened now than at any time since the passage of Roe v. Wade," Hogue said.
There is, at the very least, some good news. For example, several states made progress by increasing the number of healthcare professionals that can provide abortions, protecting patients and workers from harassments, giving greater access to birth control, and making abortion more accessible to low-income people.
No state in this country was rated with a "total access" label; however, California, Connecticut, Montana, Oregon, Washington, and Hawaii all fell under "strongly protected." Overall, 16 states and the District of Colombia passed 30 pro-choice measures last year.
Why, then, did our country as a whole get rated as "restricted access" in NARAL's annual report? These facts directly from the report itself paint the full picture — and it's a disturbing one indeed.