7 Common Reasons You Sometimes Get Mad For No Reason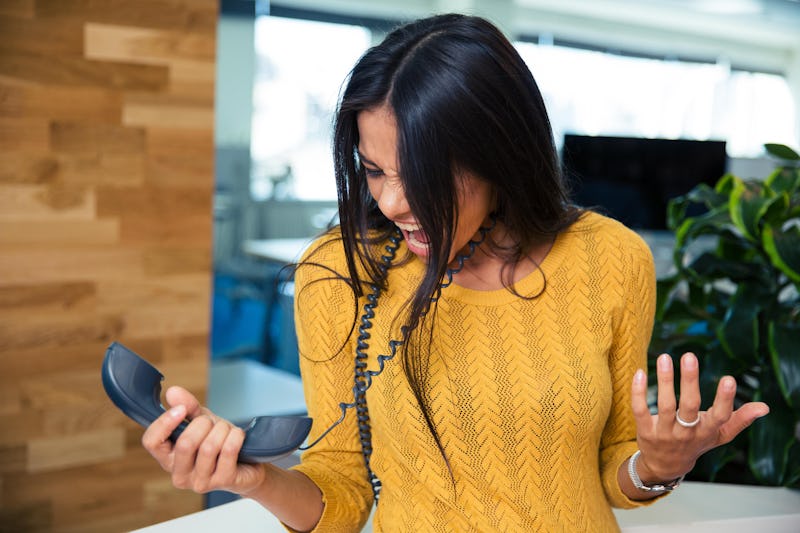 Drobot Dean/Fotolia
In the summer of 2015, I went off Zoloft, a selective serotonin reuptake inhibitor (SSRI) used to treat depression and, in my case, anxiety. I got a bit more anxious, but the main side effect was one I didn't expect: sudden outbursts of anger. I wasn't angry about anything, though just about everything seemed infuriating when these hit. I'd clench my jaw, run, or punch pillows as I waited for this unbearable fury overtaking my body to pass. It was years before I learned that SSRI withdrawal can cause rage attacks.
Rage attacks are just what I described — sudden bouts of anger for no apparent reason. Sometimes, they're accompanied by anxiety and feel a bit like panic attacks, Richard C. Shelton, M.D., a psychiatry professor at the University of Alabama School of Medicine, tells Bustle. But SSRI withdrawal is actually not a common cause, he says. "Rage attacks can occur as part of a range of mental disorders, including schizophrenia, bipolar disorder, major depression, and borderline personality disorder. There are people who are prone to rage attacks without other psychiatric illness."
If you find yourself furious about nothing in particular at random times, it's not your fault and it doesn't make you a bad person. But it could mean you're dealing with some underlying physical or mental condition. Here are some of the most common explanations behind rage attacks.