9 Signs Your Mom Is Too Controlling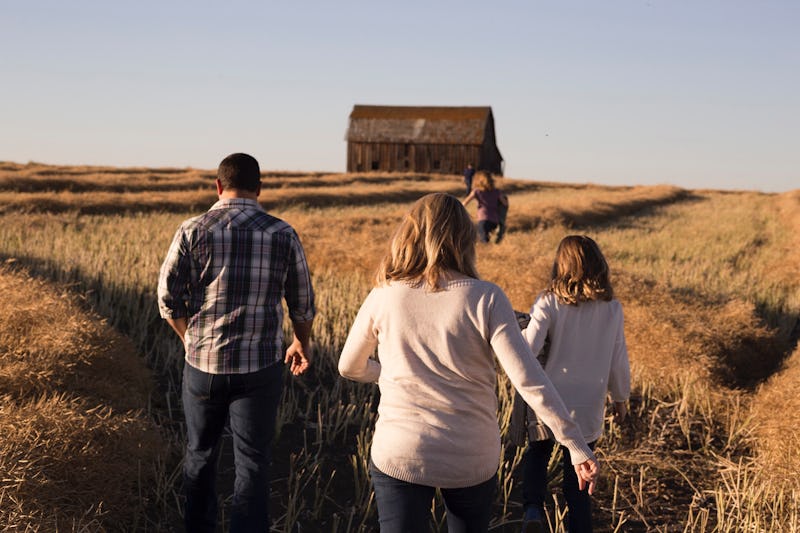 Even though most of us would love to have a healthy relationship with our parents, that just isn't always the case. Just because someone is your parent doesn't necessarily mean your relationship with them will be perfect. If you feel tension because your mom is too controlling or if she constantly makes you feel guilty, then it can be difficult to build a successful relationship.
To be frank, this kind of relationship isn't healthy (even if it can be common). As much as your mom would probably love to guide you throughout your life and prevent you from getting hurt, it's also her job to let you make mistakes so you can grow and learn. Often times parents are stuck in their own ways (just like children can be), and continue this behavior because they think they're doing the right thing. There is probably an underlying issue as to why your mom is controlling and if you want to fix it, getting to the root of these issues is key.
For instance, licensed clinical psychologist Sarah Schewitz, Psy.D., states in an email with Bustle, "There are many reasons a mom might be controlling. One reason is anxiety. People with anxiety tend to think the worst case scenario and fear that their life or their child's life is in danger at any given moment. Being controlling is a way to protect her child from harm and a way to manage her anxiety. Another reason a mom might be controlling is that it is a learned a pattern of behavior. She may have grown up with controlling parents which taught her that controlling is how you parent effectively. Unless she has gone to parent training or therapy in an effort to change, she is most likely going to do what her parents did."
"Another reason a mom may be controlling is if she has power issues. She may have grown up in a home where she felt out of control or powerless. Her feelings may not have been respected or she may not have had a voice in [her] home. If she hasn't done the work to get over this, she will continue fighting this power struggle throughout her whole life," continues Schewitz.
In short, moms are human, and it's completely natural for them to make mistakes. But if the above stories kind of sound like your mom, here are nine more signs that indicate your mother may be too controlling.