9 Things Therapists Want You To Know If You've Only Been In One Serious Relationship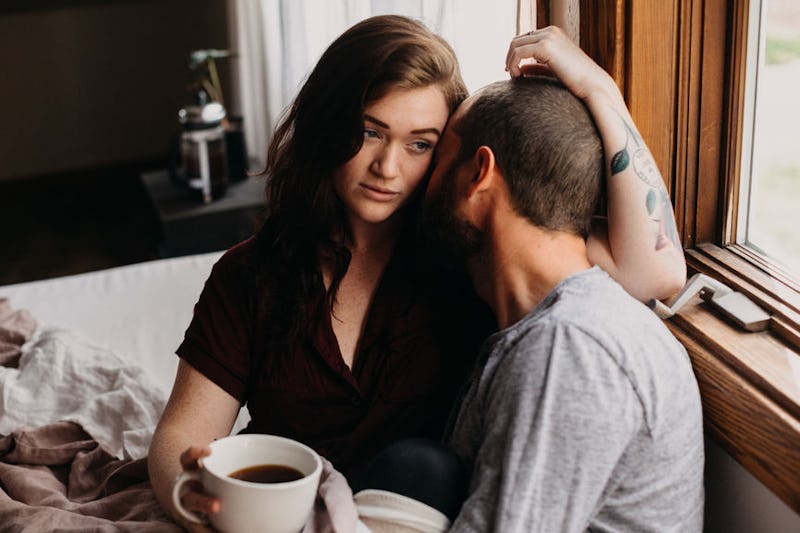 Leah Flores/Stocksy
When you go through your first real breakup, it will probably be like nothing you expected. But you may learn something really important: even though it can feel like a "failure" in the moment, having your first serious relationship come to an end can teach you a lot about yourself — and make you acutely aware of how many relationship lessons you still have yet to learn.
"Ideally, [your] first relationship helped you get rid of enough baggage that now you really feel like your own person," psychotherapist Richard Brouillette, LCSW, tells Bustle. "You've learned enough to feel entitled to your emotional needs, and open enough to give your partner what they need. After that first breakup, you will feel more resilient, have a better sense of personal strength, and won't run from emotional pain if it leads to what's best for you."
Going through a breakup — particularly your very first breakup — is never a fun experience, but the one silver lining is that it will have hopefully left you feeling more aware of your needs, and more empowered to find someone who's an even better match for you.
Whether you have just one relationship under your belt or a dozen, here are nine pieces of relationship advice from therapists that can help you build better, healthier relationships in the future.