9 Little Ways To Help Your Partner Feel Less Stressed When They've Had A Bad Day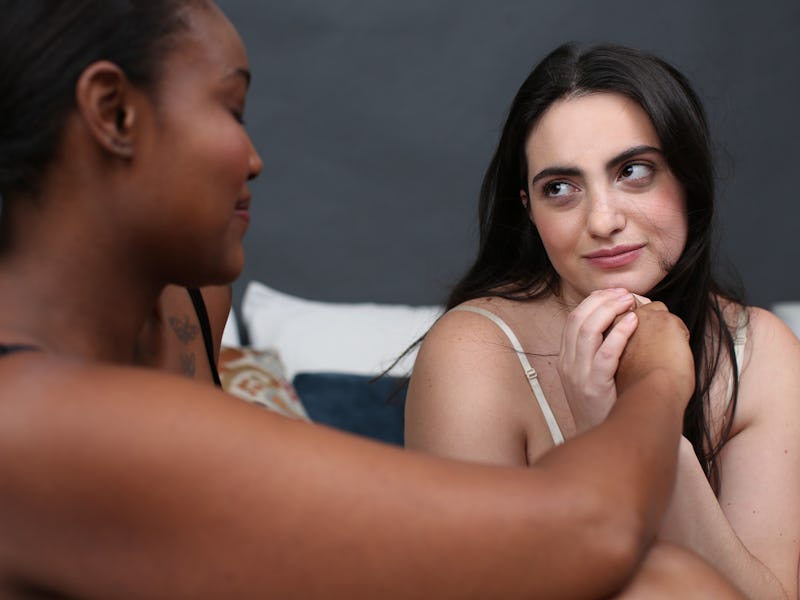 Ashley Batz/Bustle
Wouldn't it be great if life were just one long, blissful expanse of time, free of worries and anxieties? Unfortunately, for one reason or another, we all experience stress from time to time — and when you're in a relationship, it's not just your own stress you have to cope with. Being a good partner means finding ways to help your partner deal with stress, too, because healthy relationships are all about mutual support.
"When we are in committed relationships, we tend to feed off one another's energy," Edie Stark, MSc, LCSW, a San Diego-based Psychotherapist, tells Bustle. "Learning what makes your partner tick and exploring ways to help ease [their stress] are... important part[s] of building a successful relationship. It is also important to note that while we can be supportive of our partners, it is not our job to take on their stresses and then fix them. We need to learn how to manage our own stressors and coping skills that help ourselves."
In a relationship, it's both unhealthy and unrealistic for one partner to expect the other to "fix" or get rid of their stress, which is why learning how to deal with stress on your own is so important. But even though it's never your responsibility to help your partner overcome their stress, you still can (and should!) be a pillar of support for your partner to lean on when times are tough. Here are nine simple ways to ease your partner's stress when they've had a rough day, according to experts.