9 Women Share What Moving In With A Significant Other For The First Time Is Actually Like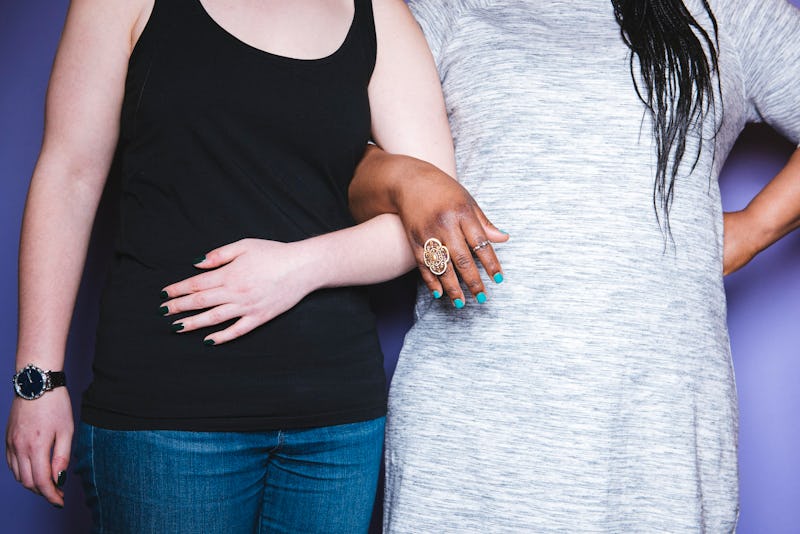 BDG Media, Inc.
The longer you date someone, the more likely the topic of living together will come up one day. After all, you two have discussed being together forever, so why not start "forever" now? Or maybe you think living together will be a good test before you get married? Whatever the reason may be, there are several different ones when it comes to living with a significant other for the first time — it's a case-by-case basis. However, one thing is for sure: You should know the reason for doing so.
Heidi McBain, Licensed Marriage and Family Therapist and author of Life Transitions: Personal Stories of Hope Through Life's Most Difficult Challenges and Changes, weighs in on the topic. "One of the biggest issues that comes up with partners moving in together is why," she tells Bustle. "Is this a step towards marriage for both of them? Are they doing it to save money in the short-term, but they aren't really sure if the relationship is heading anywhere long-term? These are hard questions to ask, especially in the early days of the relationship when people are happy and in love and just want to be together."
McBain also stresses not to forget about the other big issue that moving in together entails: money. "Another area that really needs to be discussed before moving in together is money," she says. "How are you going to split the bills? What if one partner makes significantly more than the other partner, then what? Again, asking the hard questions and having these difficult conversations ahead of time will help keep your stress level down, so you can focus on the most important part of this big life transition — being together!"
There's plenty to learn from living with a significant other, and below, women reveal what it was really like moving in together for the first time.