Bachelor Nation's Ashley I. Almost Celebrated Turning 30 By Freezing Her Eggs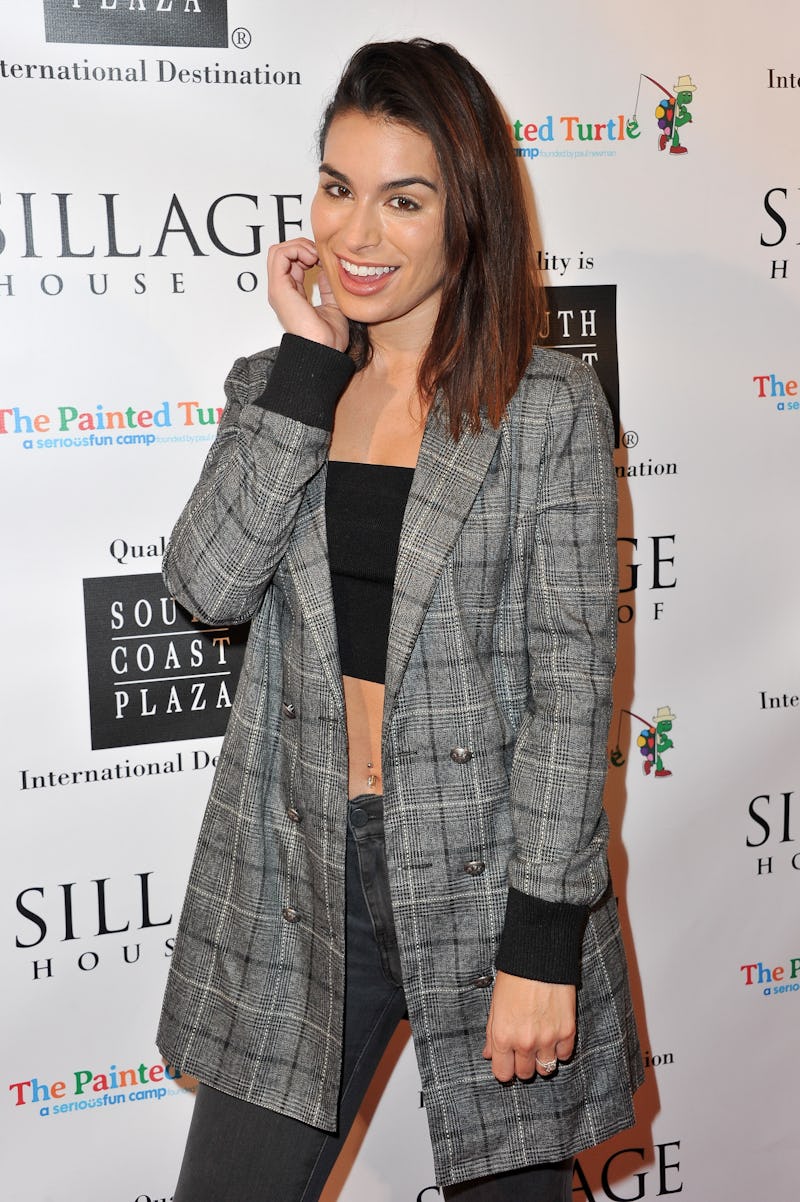 Allen Berezovsky/Getty Images Entertainment/Getty Images
Before she and fellow Bachelor in Paradise star Jared Haibon officially committed to one another, Ashley Iaconetti was planning for her future. As she revealed on her Almost Famous podcast with Ben Higgins, Ashley I was planning to freeze her eggs. During the Nov. 26 episode, Ashley said she had wanted to do the procedure for her 30th birthday. But now that she and Jared are together and getting married, the former reality star decided she didn't need to take this extra step to ensure a pregnancy one day.
The Ben and Ashley I. Almost Famous Podcast is always a great listen for some Bachelor intel and updates on your favorite Bachelor Nation stars. And this episode, Ashley gave some insight on where her head was at before she got together with her longtime crush, Jared. "I was going to do it for my 30th birthday," Ashley said about freezing her eggs. "I was planning on it. I turned 30 in March." But she noted that her plans changed due to her relationship with Jared. "So I didn't have to, which is really nice — it saved a lot of money there," Ashley said. "If he hadn't come into the picture at that time, I definitely would have."
Although Ashley and Jared met in 2015 on Bachelor in Paradise Season 2, it took Jared until January 2018 to fully realize his feelings for her, as he said in their dating announcement video. They began publicly dating in May and by June, the pair was engaged. Viewers saw the proposal on Bachelor In Paradise Season 5 and their wedding is set for August 2019.
Fans likely won't help but notice that the timeline for Ashley's egg freezing overlaps with when she was dating Kevin Wendt. The pair met on Bachelor Winter Games and it seemed like Ashley had finally found lasting love on the reality TV dating franchise. But Entertainment Tonight revealed on March 12 — just six days after Ashley's 30th birthday — that Kevin and Ashley had broken up. However, just because Ashley and Kevin were dating doesn't mean she felt sure he was the person she would end up having children with. Obviously, she was right about that. Plus, it's her prerogative to do with her body whatever she feels comfortable with.
The conversation came up when guest Sadie Murray of The Bachelor Season 9 came on the podcast to discuss her own experiences with freezing her eggs at the age of 35. (Through the course of the discussion, Ashley also gave a slight mea culpa for the time that she called Clare Crawley's eggs old on Bachelor in Paradise.)
Sadie's not the only Bachelor alum to have chosen this path. Ashley noted how Kaitlyn Bristowe had explained to her how the hormones you have to take before the egg retrieval had impacted her. The Bachelorette froze her eggs in 2017 with the support of friend/fellow Bachelor star Whitney Bischoff (who is a nurse specializing in egg freezing) and her then fiancé Shawn Booth. At the time, she tweeted her reasoning to her fans, saying, "I'm taking control of my future! As a woman there's always pressure to have babies, and this puts my mind at ease for when IM ready."
Ashley didn't reveal when she and Jared plan to have kids. But starting a family is obviously something that's important to her. So it's safe to say you should expect even more Bachelor babies in the future.