Here's When You'll Be Able To Get The New Royal Family Funko Pops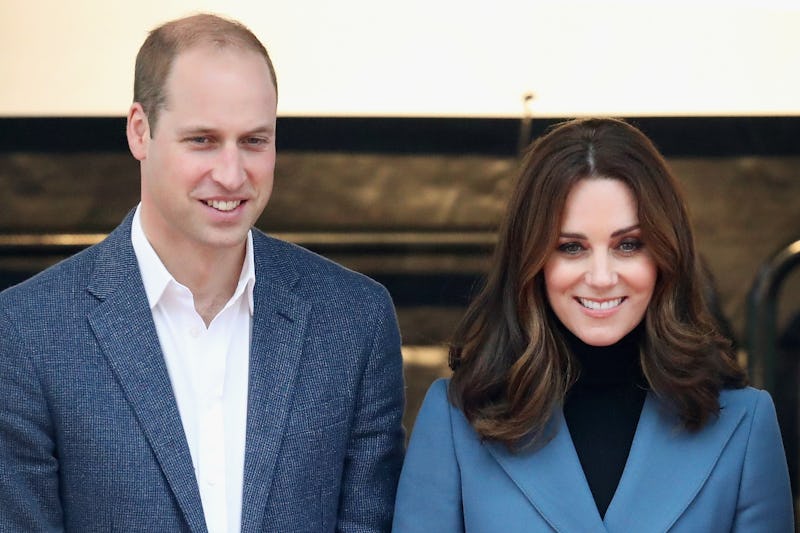 Chris Jackson/Getty Images Entertainment/Getty Images
Get those pinkies up and poised to order what might be the greatest royal memorabilia ever made. On Monday, Dec. 18, Funko announced that British royal family Funko Pops are coming to a store near you this winter 2018, with an anticipated February release date. The first wave of figures will include the late Diana, Princess of Wales; Queen Elizabeth II, who comes with her own corgi; Charles the Prince of Wales; Prince Harry; Prince William, and Kate, the Duchess of Cambridge. Sadly, Meghan Markle is not included in the range, so your Prince Harry figure will have to be lonely for now.
In their announcement, the company points out that the figures haven't been endorsed or approved by any member of the royal family. Despite that, the likenesses are pretty spot on, especially the Queen Elizabeth II figure. Sporting an amazing pink hat with a corgi at her side, you could be forgiven for staring at the Pop and feeling like you were getting a sneak preview of The Crown Season 8. Likewise, the Princess Diana figure is suitably elegant, and there's a variant of Diana wearing a red evening gown for hardcore collectors to track down.
Even if you haven't jumped on the Funko Pop bandwagon, this new line might just make you a convert. It's hard not to get caught up in the royal family's fabulous and mysterious (at least to non-royals) lives. In the U.K. especially, there has always been plenty of royal merchandise to choose from, but there's something extra accessible about Funko Pops. The cute figurines are perfect for royal family fans and Pop collectors. And knowing you can now sit Prince William and Kate on your desk to show your co-workers just how serious your devotion to the couple is should make any royal shipper grin.
The company's timing must be applauded as well. The royal family is always in the public eye, but they're poised to have an extra eventful year in 2018. Aside from being immortalized as pop figures, the family will welcome two new members — Markle, and Prince William and Kate's third child. Is there a better way to celebrate than by assembling a tiny royal family on your bookshelf? Don't be silly, of course there isn't.
Funko is nothing if not a prolific company, so you can bet if this wave of royal figures sells well, there will be more to come. Hopefully, Funko is already planning on releasing a special wedding version of Prince Harry and Markle. With the royal couple's wedding happening in May, the opportunity to celebrate by capturing their sure to be stylish looks in Pop form should be too good to pass up.
In addition to Markle, the collection also needs Camilla, Duchess of Cornwall, and Prince Philip. True royal aficionados will want the entire family represented on their shelves. And, hey, if the company wants to produce a complete range of Kate figures to fully showcase her sophisticated and quickly becoming iconic style, it's unlikely that anyone will protest. (You know a Kate collection would make an amazing idea for a royal mystery minis set.)
For now, the first seven figures are the quirkiest Christmas gift that you probably didn't know you wanted until you looked into Funko Prince Harry's button eyes. And that's likely all the royal excitement people can handle in a month that has already seen the release of Prince William and Kate's holiday card and the announcement of Prince Harry and Markle's wedding date.
Even though the royal Funko Pops won't be released in time for Christmas, just knowing these flawless collectibles are coming soon should get you through the cold winter months. And they'll definitely keep you occupied until the royal wedding in May.