It's Common To Miss Your Ex On Valentine's Day. Here Are 9 Ways To Deal With It.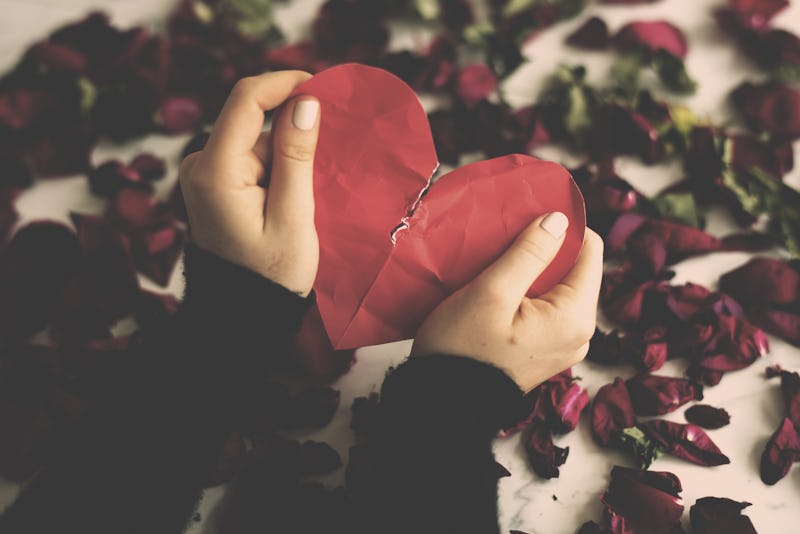 Shutterstock
Since you're used to celebrating the holiday as a couple, it only makes sense that you might end up missing your ex on Valentine's Day. With love and romance in your face — and on your Instagram feed — all day long, you could easily spend the day thinking about the past, wondering what your ex is up to, or even wishing you could get back together.
"It is common for some people to miss an ex on Valentine's Day, particularly when the end of the relationship was not their decision," Dr. Julie Gurner, a clinical psychologist, tells Bustle. It can be painful, and you might be tempted to look them up on social media, reach out, and wonder if there's anything you can do to remedy the situation.
The sense of loneliness can be strong, but doesn't mean you need to make any rash decisions. There are plenty of ways to manage tough emotions and get through Valentine's Day without feeling too bad, and that includes using this time to take good care of yourself and reach out to others for support. Read on for nine ways to cope with missing your ex on Valentine's Day, according to experts.