How To Know If Your Feminism Is Intersectional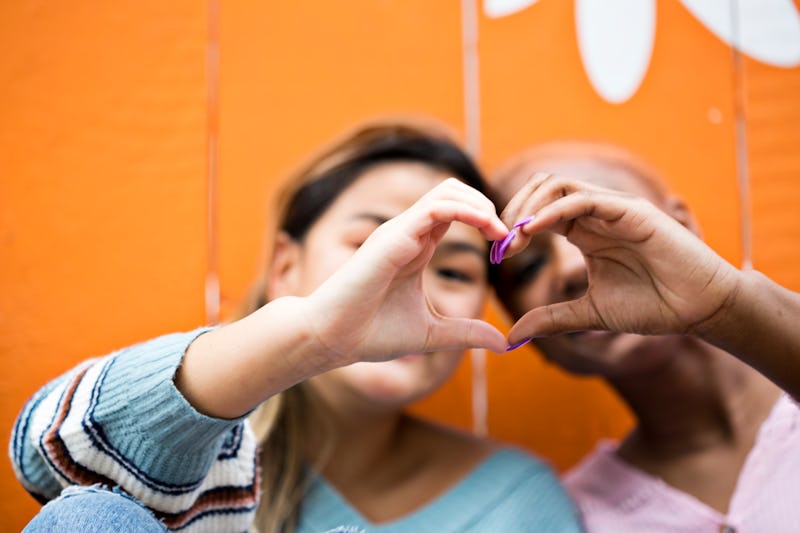 ktaylorg/E+/Getty Images
We can all agree that feminism supports the equality of all people, right? And we can all agree that people may have different identities which result in their having different experiences than each other, all of which are valid and worthy of equality, right? OK, good. If we're in agreement on those two things, then we're in agreement that making sure our feminism is intersectional is a key in the fight for equal rights.
The term "intersectional feminism" is credited to civil rights advocate and scholar Kimberle Crenshaw, who coined the term in her 1989 article, "Demarginalizing the Intersection of Race and Sex: A Black Feminist Critique of Antidiscrimination Doctrine, Feminist Theory, and Antiracist Politics." The article specifically addressed feminism and race, but essentially, intersectional feminism is the idea that each component of our identity — things like race, gender, LGBTQ status, ability, and so many more — does not exist in a vacuum. These parts overlap, compound, and intersect, creating a layered experience of oppression and discrimination. For example, a woman experiences sexism; a black person experiences racism; a gay person experience homophobia. However, a woman who is gay and black experiences all three. Understanding how each person experiences discrimination helps us better understand how we can combat it.
No one expects perfection when it comes being a better ally. And make no mistake: Allyship is inherent to intersection feminism. However, we can all work to make sure our fight for equality is inclusive of everyone. Here are eight ways to make sure your feminism is intersectional.