7 Ways To Tell If You're Rebounding After A Breakup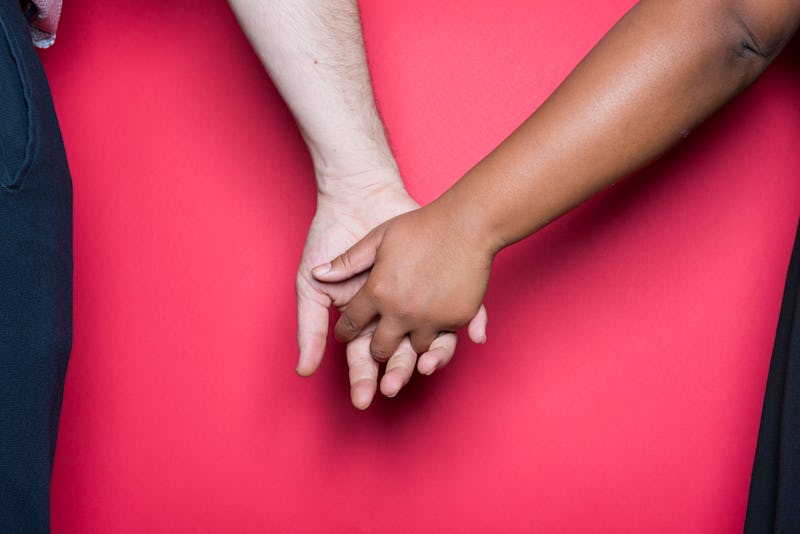 BDG Media, Inc.
Many people need time to grieve after a relationship, but it can be really difficult to tell when that grieving period is over and when the next stage begins. No two people's timelines are the same, and meeting someone new can happen any time. Unfortunately, this means finding out how to tell if you're rebounding can feel next-to-impossible. Luckily, checking in with yourself about your healing process isn't as hard as it may seem.
"It's always best to take some time after a breakup to process what happened," Amy McManus, licensed marriage and family therapist, tells Bustle. "This can take vastly different lengths of time for different people, so don't be too quick to judge a friend who bounces back from a breakup much quicker than you expected." Reminder: being ready to date again doesn't occur on a schedule.
Still, breakups are hard. Finding someone new can feel like a quick-fix for feelings of loneliness or inadequacy.
You just need to keep tabs on your feelings, and how you're relating to other people. "In order to position yourself toward the healthy 'starting anew' path versus the 'rebounding' path, wait until you're feeling strong and grounded in yourself before jumping into anything," Eileen Purdy, master of social work and anxiety therapist, tells Bustle. "If it's taking awhile to feel this way, look into some help in this arena. Consider talking to a good friend, family member or counselor." If you're not ready, a new relationship can do more harm than good.
Here are seven ways to tell if you're rushing into a relationship too soon after a breakup, according to experts.