Here's How To Watch The 2018 AMA Red Carpet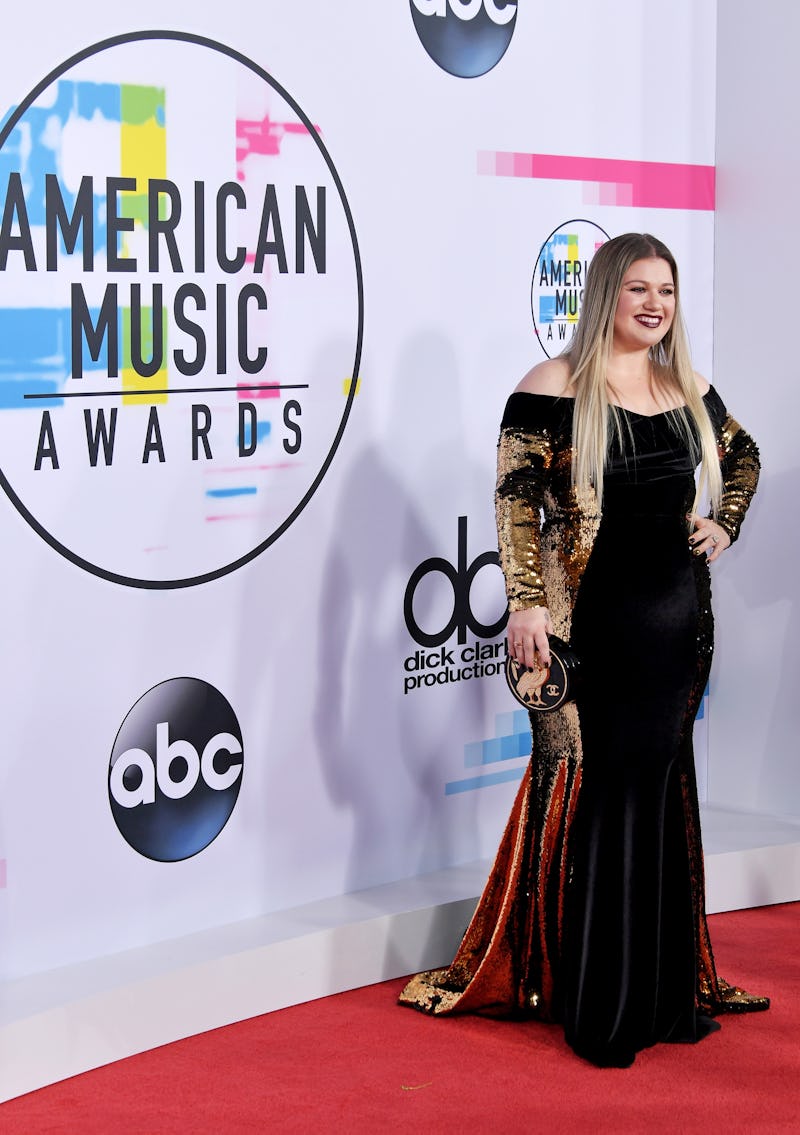 Neilson Barnard/Getty Images Entertainment/Getty Images
Last year, BTS took the stage, Kelly Clarkson did a duet with Pink, and Diana Ross performed before taking home the Lifetime Achievement Award. Clearly, you don't want to miss the 2018 AMA red carpet given all that happened during last year's show. Plus, let's be honest. While fashion fans love the glamour of the Emmy Awards or the ever classic Oscar ceremony, there's something about a music award show that allows stars to let their hair down, let loose, and wear some of the coolest fashions around.
Need proof? Last one of the biggest hair changes of the year went down on the American Music Awards red carpet last year when Selena Gomez went blonde. Then, of course, there was BTS and their coordinated outfits. Clearly, there's a lot to see. This year, the show is being opened by none other than Taylor Swift, and it's highly likely that the star, who has become less of a staple on music red carpet, will be working the one at the AMAs.
How can you watch the 2018 AMAs red carpet? Good news, music and fashion fans. Where there's a will, there's a way, and you can totally stream all the looks from the red carpet.
According to the Billboard website, you'll be able to watch a full live stream of the red carpet online via their website. That's not the only place you can check out all the styles and interview, though. Billboard will also be streaming the carpet over on their official YouTube channel as well. The festivities will be hosted by familiar faces like Lauren Marano, Erika Jayne, Jessie James Decker, and others.
If you don't want to miss a second of the action, the live stream is set to begin at 6pm ET with the show airing on ABC at 8pm ET. You've got a full two hours and music's biggest stars looking flawless as they make their way into the show.
If you're wondering who you can expect to see, this award show has plenty of mega-star talent, especially when it comes to performers. In one of the most exciting announcements, Taylor Swift will be performing to open the show hot off the heels of her first ever political statement on Instagram. Will her performance feature political elements, or will she talk about the Democratic candidates she endorsed while on the red carpet? You'll have to watch to find out.
Of course, there's everyone favorite bronzed and glowing red carpet staple Jennifer Lopez. The singer, actor, dancer (okay, she's everything) is also set to take the stage this year. Given that she's got a one woman show in Vegas and just won the MTV VMA Video Vanguard Award, you can rest assured her red carpet appearance and performance will be epic.
Set your calendar reminder for today, Oct. 9 at 6pm ET and don't miss all of the looks on the 2018 American Music Awards red carpet. From J.Lo to Taylor Swift to host Tracee Ellis Ross, it's going to be too good to miss.