If You Can't Do These 11 Things In Front Of Your Partner, Then They're Probably Not Your Soulmate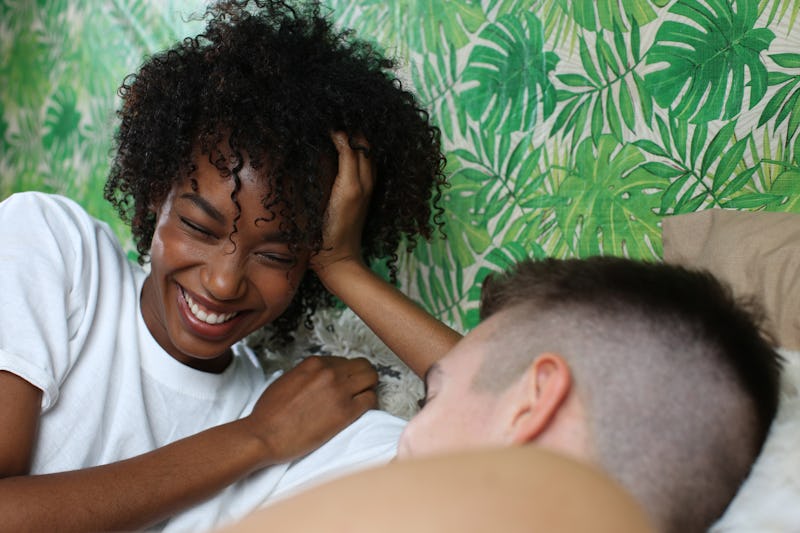 Ashley Batz/Bustle
When it comes to being in a healthy, long-term relationship, you'll likely know you're with your soulmate if you can do and say certain things in front of them that you never thought possible with previous partners, such as speaking your mind, or letting your guard down.
"This is the basis of any functional, healthy relationship," therapist Laura Jordan, MA, LPC, LMFT tells Bustle. "Without the foundation of being able to share your thoughts and feelings, they aren't getting to know who you really are as a person and you're not giving them the chance to love you fully, as a whole human being."
Feeling comfortable is a sign that you're with someone trustworthy, that there's mutual respect, and that you're both ready and willing to have a real relationship — all habits and traits that are necessary for a relationship to work long-term.
That doesn't mean, however, that you need to share everything, or that there can't be any boundaries. "There may be topics that are not so healthy for a relationship," Jane Reardon, licensed therapist and founder of RxBreakup tells Bustle. "As a couple, it's a great practice to mutually decide what you're better off not talking about. But otherwise, the conversations should flow — both of you willing to reveal what you're thinking and feeling, what's happened in the past, and what you're dreaming about for your future." Read on for a few things experts say you should be able to do in front of your partner, if they're the right one for you.