If You Fall Asleep Easily, It Could Be A Red Flag Of These 9 Things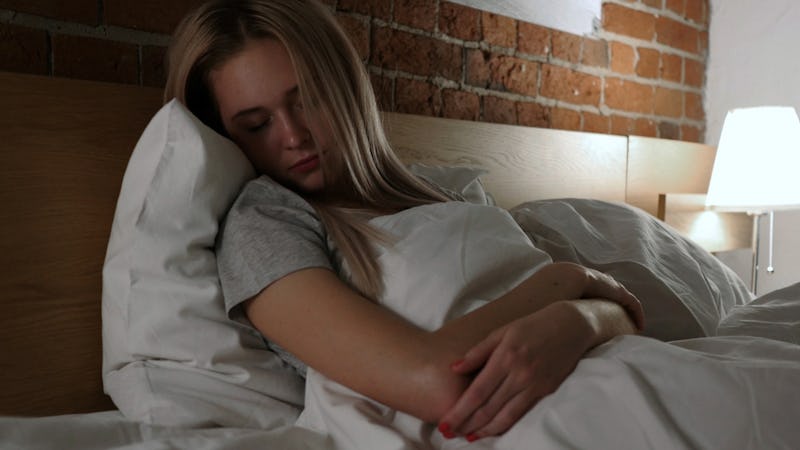 Stockbakery/Shutterstock
There's definitely a sweet spot when it comes to falling asleep. You don't want to lie awake for hours on end, but you don't want to fall asleep too easily, either. If you're passing out the moment your head hits the pillow — or worse, if you're falling asleep at inopportune times during the day — consider it your body's way of pointing out possible underlying issues.
In general, it should take about 15 minutes to fall asleep, once you've turned off the lights, gotten comfy, and allowed yourself to relax in bed. "[So you shouldn't] be too worried about falling asleep too quickly, assuming it's in the right environment," Chris Brantner, sleep expert and founder of SleepZoo, tells Bustle. "The real concern is if you're falling asleep quickly in inappropriate places and at inappropriate times."
This might include passing out super early in the evening, well before your usual bedtime. Or drifting off when you need to be awake, such as when you're at work or while watching a movie. If you find that you can't keep your eyes open, think about how much sleep you're getting each night.
"Are you getting the recommended seven to nine hours? If not, start there," Brantner says. If you make an effort to practice good sleep hygiene and get enough sleep each night, but still feel like you're crashing, it may be time to look into other possible causes for your fatigue. Read on for a list of reasons why you may fall asleep so easily, according to experts.