If Your Partner Has Betrayed You In These 11 Small Ways, They're More Likely To Cheat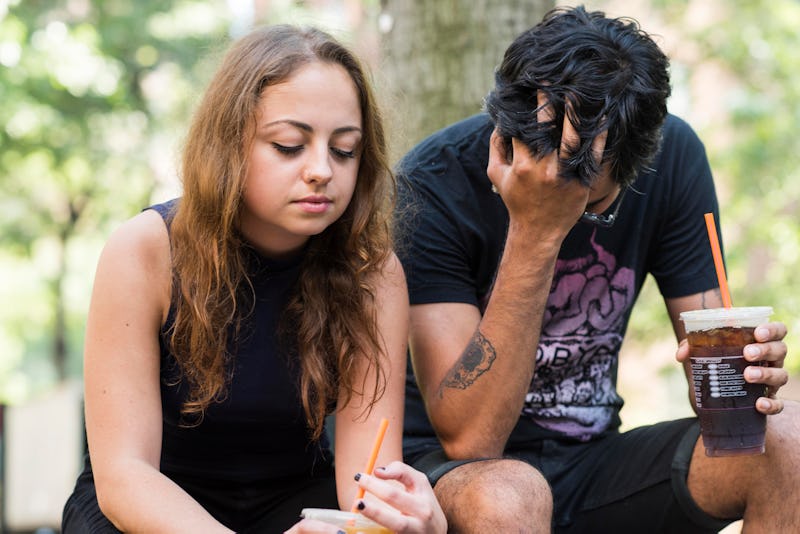 BDG Media, Inc.
There is no such thing as the perfect relationship. And that's OK. But if your partner consistently betrays you in little ways — possibly by letting you down, telling little white lies, keeping their emotions a secret, and so on — it might be a sign your partner will cheat. That's because trust and truthfulness are everything, when it comes to creating a healthy relationship.
If your partner has certain habits, or the type of personality where they justify their wrongdoings, more serious problems can follow. After all, "the biggest predictor of future behavior is past behavior," Jonathan Bennett, dating expert and founder of Double Trust Dating, tells Bustle. "So, if your partner has a history of lying, manipulation, and unfaithfulness in other matters, it's not a giant leap to think that it will happen in matters of the heart, too."
The moment you notice small betrayals, it'll be important to speak up. "The best course of action is to talk to your partner about behaviors that bother you and avoid putting up with them just because they seem small," Bennett says. "Little patterns of bad behavior can lead to bigger betrayals down the line, like cheating." Here are a few examples of small betrayals experts say can lead to larger problems — so try to address them ASAP.