If Your Partner Has These 7 Bad Habits, They Likely Won't Change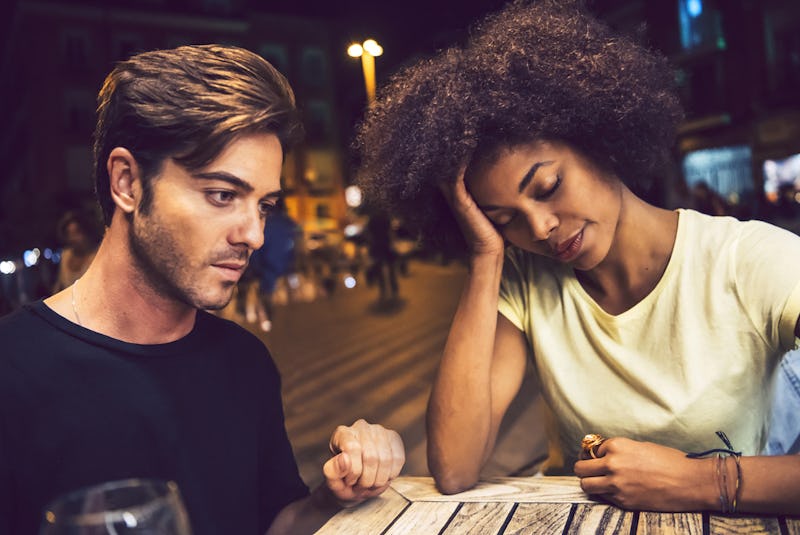 klublu/Shutterstock
While it's always possible for someone to work on their bad habits, if your partner has a few ongoing ones — and they happen to be taking a big toll on your relationship — it can be a sign they likely won't change. It can be incredibly tough, after all, to break old patterns. And even more so when a person isn't willing to make the effort.
That's why it can come down to the individual, the types of bad habits, as well as whether or not you've talked about them as a couple. Is your partner aware of their bad habits? And are they trying to swap them out for new, healthier ones? If so, they may be able to change.
"No one's perfect, and many of us have bad habits that need to change," matchmaker April Davis, tells Bustle. So it's important to be supportive and understanding as you both work on yourselves, and the relationship as a whole. But if they don't seem to care, it may be time for you to reevaluate things.
"If they make excuses and make you feel belittled for even bringing it up, it may be time to move on," Davis says. Or, you might decide that your partner's habits aren't that big of a deal, and accept them. Whatever the case may be, read on for a few habits that can have a big impact on a relationship, and may be really tough to change, according to experts.