If You've Had These 13 Problems Before Your First Anniversary, Love Isn't Enough To Keep You Together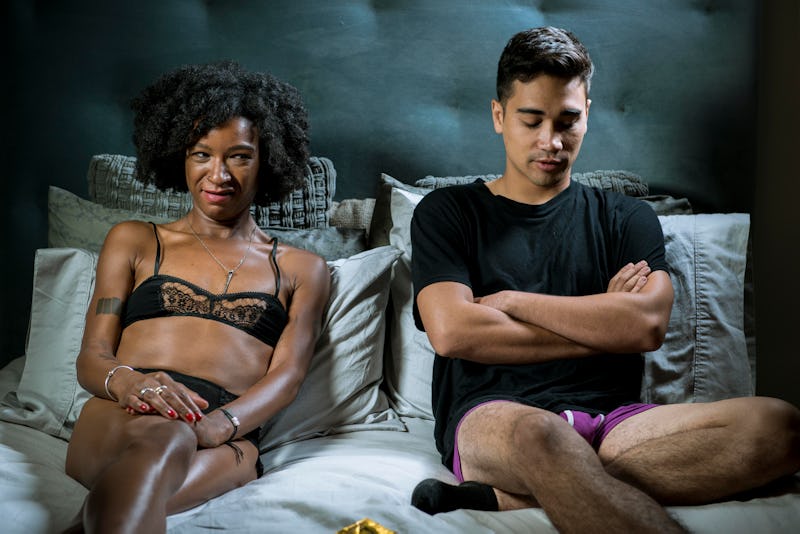 BDG Media, Inc.
The first year of a relationship is obviously all sorts of fun, as you go on dates and get to know each other. But it can also be incredibly tough. This is the time when you learn how to argue with your partner, how to divvy up your calendars, and potentially how to live together. In the heat of it all, it's possible to be blinded by love and excitement for the future, and ignore certain early relationship red flags in the process. And yet, it can happen.
Sometimes, these red flags are a sign of something small and very fixable, so don't jump to conclusions or assume the worst. By calling these issues to your partner's attention — and figuring out how to improve them together — you can certainly get through them, and go on to have a very happy relationship.
Other problems, however, can run a bit deeper. And even though you're really in love, it just may not be enough to help you look past them. "Ultimately it is your choice to pull the plug or not," Joshua Klapow, PhD, clinical psychologist and host of The Kurre and Klapow Show, tells Bustle. "But don't decide until you have tried to work it out and have tried with professional support." Here are a few early problems that might very well mean your relationship won't work out, as well as what you can try to do about them.