7 Signs You're Bickering Too Much In Your Relationship, According To Therapists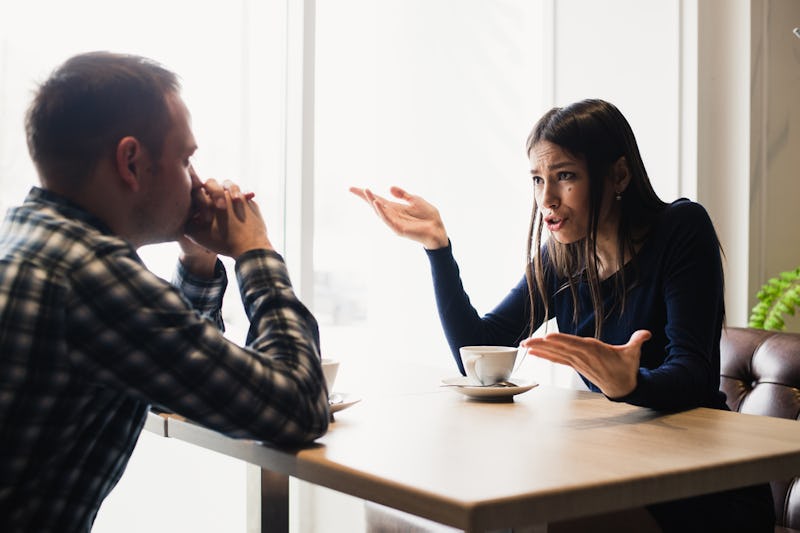 RK-studio/Shutterstock
If you and your partner seem to bicker all the time, it's not necessarily a sign of a problem. Some couples go back and forth and have frequent but small arguments. And it's this type of bickering that can simply be a reaction to temporary stress, or a harmless little habit that's developed over time.
Larger arguments aren't necessarily a bad thing, either. "Arguing is normal in a relationship," Jonathan Bennett, relationship and dating expert at Double Trust Dating, tells Bustle. "All couples have disagreements and working through them is the key to creating a strong relationship." You can learn a lot by having an argument, hashing it out, and agreeing on ways to do better going forward.
What to look out for are signs these arguments have turned toxic, which might point to a problem. "Healthy arguing involves sticking to the topic, not letting it spiral into a bigger argument, and finding a resolution, even if it's just agreeing to drop it," Bennett says. "It also involves not making the argument personal, which can result in name-calling, hurt feelings, and a damaged relationship."
It's fine to bicker every now and again, especially if you both laugh it off afterward. But if anything listed below sounds familiar, experts say it may be a sign you're bickering too much — and you and your partner may want to sit down, talk, and figure out why.