These Two 'Bachelor In Paradise' Contestants Could Add So Much Excitement To Season 5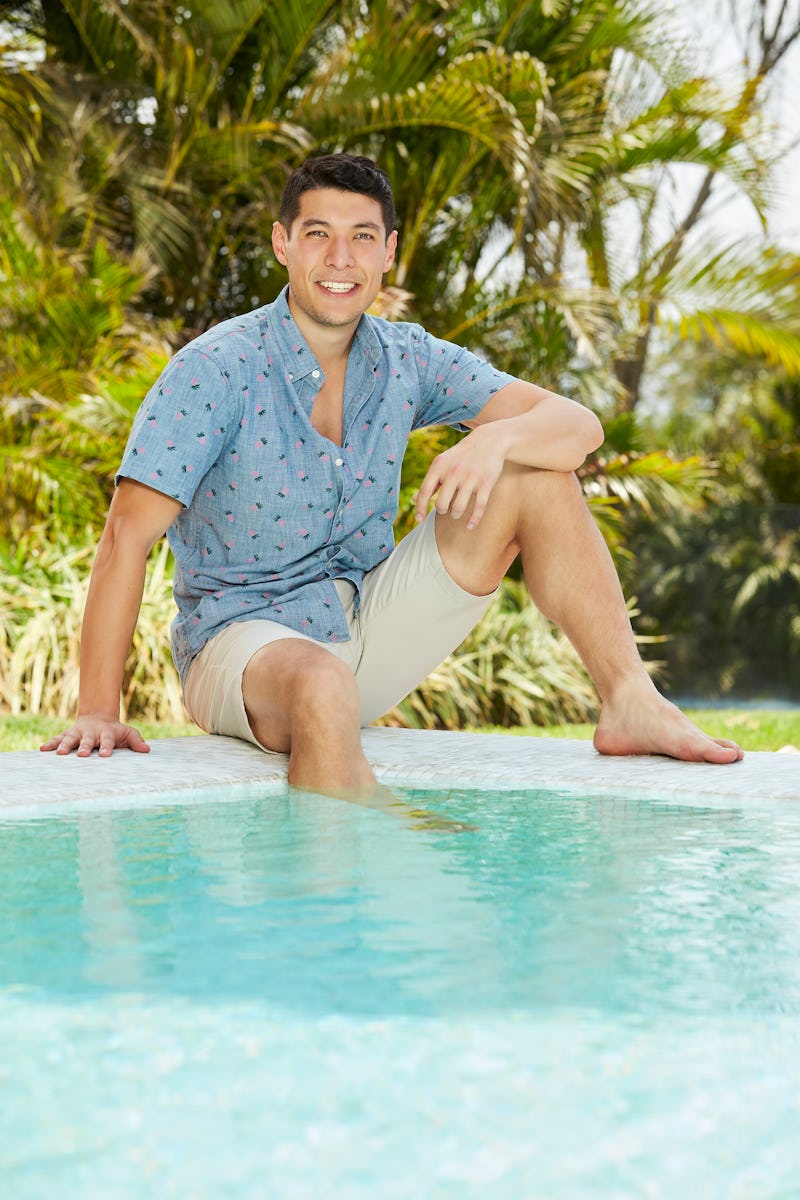 Craig Sjodin/ABC
Ask and you shall receive, Bachelor Nation. Just as so many fans hoped would happen, Venmo John and Joe the Grocer have been picked for Bachelor In Paradise Season 5. People reported on Tuesday, June 26 that Bachelorette Season 14 castoffs Joe Amabile and John Graham are two of the Bachelor/Bachelorette alums who've been selected for the show's roster. At some point during the Bachelor spin-off's fifth season, which is set to premiere on August 7, those two fan favorites from Becca Kufrin's season will make a triumphant return to the small screen. You better believe Bachelor Nation is fired up.
Viewers got only one episode with Joe the Grocer, but whew, did he make a great impression. When Becca cut Joe on night one, it sent shock waves through Bachelor Nation. How could she send home the affable stock exchange trader-turned-grocery store owner? The Chicago native seems like a genuine, kind, fun, and driven guy with a passion for produce, so basically he is a dream. Oh, and it does not hurt that he also happens to be a handsome person.
Yeah, Joe the Grocer totally botched his limo entrance line, but guess what? That moment only made him all the more charming. His Bachelor Nation debut really was un-berry-ably good. Some might even say he was the top banana of the season premiere.
Speaking of successful Bachelorette contestants with winning personalities and winning looks who were eliminated way too early, how about Venmo John? Here are a few things we know about Venmo John: he currently resides in San Francisco; if you throw him in an amateur lumberjack competition, he will thrive; he seems like a nice and cool dude; he is attractive; and he helped create Venmo.
Yes, that Venmo. John is a developer who, as Refinery29 noted, was the mobile money-sending app's fifth hire. According to his LinkedIn page, he worked at the company for nearly five years as a Happiness Engineer, and now is a product engineer at the Fin Exploration Company. Needless to say, Venmo John is an all-around impressive gent. (Come on, he was an expert in happiness.)
And yet, Becca sent Venmo John home at the end of the episode that aired on Monday, June 25. The same episode where she decided Chris Randone should stick around even after he threw that weird tantrum at cocktail hour. Many fans did not appreciate what happened at that evening's rose ceremony.
But hey, we are not here to bemoan what took place on last night's episode. We are here to celebrate the Bachelor in Paradise news. Venmo John and Joe the Grocer will return to Bachelor Nation this summer, and Bachelor Twitter sure is atwitter.