The Hottest Day Of Summer For Online Dating Is Coming Up — Here's How To Make The Most Of It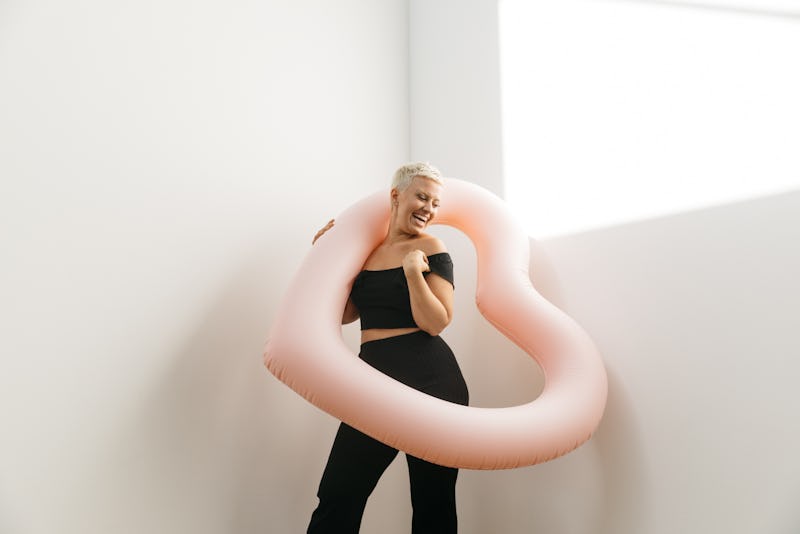 Ashley Batz/Bustle
Look alive, friends, because the hottest day of summer is upon us — and before you get all panicky about stranger sweat on the subway, I should clarify: the hottest day for romance. Don't ask me what the hottest day of summer will be, temperature-wise. I don't know the weather.
Anyway, Match combed through over 20 years of its user data and pinpointed Sunday, July 8 as the best day of the summer for dating. On this sexiest of days, Match forecasts a 20 percent increase in activity compared to Valentine's Day, famously (if arbitrarily) designated the day most likely to make people feel very horny and also very alone.
According to Meredith Golden, a dating app ghostwriter, dating coach, and general expert in this arena, there's some logic to the seasonal trend. "After a long and cold winter, people are more motivated to get off the couch, leave their apartments, and meet someone new," she tells Bustle.
With respect to July 8, the timing makes a sort of sense: After a big holiday often marked by group events — classically, the holidays — people seem to swipe with a little more abandon. On this particular sexy Sunday, you may be coming off a very long weekend spent watching couples cuddle up under the fireworks. Maybe you passed the mini-vacation splashing around in the sea and started thinking how fun it would be to have a special someone to splash with. Or maybe you finally dumped your toxic ex after they drunkenly rampaged through your July 4 cookout and overturned the barbecue buffet, who's to say? Whatever the particular catalyst, July 4 is a holiday, and it is my personal theory that holidays leave people feeling jazzed on days-long celebrations, or a little lonely, or some combination of the two that lends itself particularly well to soliciting strangers.
That said, dating apps regularly spotlight particular days as golden moments of opportunity, probably because people like me can be relied upon to advertise them and possibly turn their predictions into self-fulfilling prophecies. Summer app usage, Golden notes, might be thwarted by a sunshiny day that draws people into outdoorsy pursuits and away from their phones. Still, she has this heartening insight to share with everyone hoping to meet their match on July 8: "There's definitely an increase on dating follow-through during the warmer months."
So now that you have the steamiest day of summer penciled into your planner, I imagine you'd like to know how to maximize those fleeting 24 hours of extra potential. Start working on your selfie face, scripting your winning openers, and scoping out new date spots, because Golden has the intel.