Yes, Justin Baldoni Is Rooting For Jane & Rafael As Much As You Are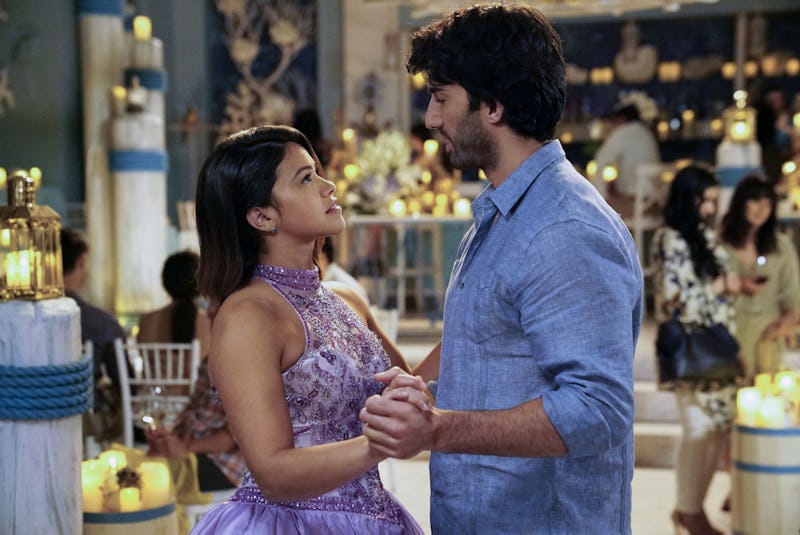 Greg Gayne/The CW
As Jane the Virgin fans know, the connection between Jane and Rafael is a spark throughout the series that just won't quit. Even though Jane married Michael (whose untimely death is still one of the most devastating parts of the show) and may soon be dating Tyler Posey's character Adam, there's no romance quite like Jane and Raf — and even Jane the Virgin actor Justin Baldoni agrees. "I would be lying if I said I wasn't [rooting for them]," Baldoni says in an interview with Bustle. "Of course, I am. You know, I think they could be fantastic together. Their time as friends was really valuable."
But just like viewers, he doesn't know how things will end up just yet. "I don't know if that's the plan. I'm open to it," he continues. "As an individual, as a man, I'm rooting for Jane and Rafael, because I'm a big fan of the underdog. I'm a big fan of a guy like Rafael, who's wanting to grow and become more of a man and more aware of the world."
It's true that Rafael has undergone quite a transformation. He went from a money-focused playboy to a compassionate family man, who's trying to pick up the pieces after being thrown one curveball after another. Between surviving cancer or discovering his mother is a murderer, he's been through the ringer.
And when it comes to the character's love life, things are equally rocky. After Jane is artificially inseminated with Raf's sperm sample accidentally, the two attempt to co-parent their son Mateo and inevitably fall for each other in the process. However, other romances come in and out of their lives — whether it's Rafael's on-again, off-again relationship with Petra or Jane exploring other dating options after Michael's shocking death. The odds may be stacked against them, but Jane and Rafael keep finding their way back to one another.
"I think they could be a beautiful story, to show not to write anybody off. Anybody has the chance to grow and become the man someone like a Jane deserves," Baldoni says, before pausing and rephrasing. "Or become a man who deserves someone like a Jane."
"I'm rooting for Jane and Rafael, because I'm a big fan of the underdog."
Over the course of the CW show, he's matured beyond anyone's expectations. Yet when I refer to Rafael as embodying the negative aspects of masculinity, the actor is quick to check me — and rightfully so. "I wouldn't go so far as to say the 'terrible stereotypes,'" Baldoni explains, "because this was also a guy who was trying to break free of them."
"Rafael is not me," he says. "He didn't have a mom. His mom is a serial killer. His dad wasn't even his dad. Everything was about money. He doesn't know anything about feminism. This is not his world. So his entry point is through Jane." And playing someone so different from himself only enhances Baldoni's perspective of the world. "If anything, it just gives me more compassion and understanding for what people are going through and what men are going through," he adds.
Rafael genuinly isn't dealt the best cards, but he's trying to be the best man and father he can be. That last part may be the one way he is similar to Baldoni, who documents his parenting victories and struggles on Instagram with the hashtag #DearMaiya. He's also launching a talk show all about redefining masculinity and what being a man today really means.
Although nothing is set in stone just yet, Baldoni also says he'd love to have his Jane The Virgin co-stars on future episodes. The show may be starting small, he explains, but "once we do a bunch of episodes, my plan is absolutely to have guys like Jaime [Camil], guys like Brett [Dier] on the show. Sit down with Gina [Rodriguez] and have a conversation about feminism. There's so many things I want to do."
In the meantime, there's another exciting development on the horizon. Baldoni is directing Episode 3 of Jane The Virgin Season 4. "I'm excited about that to be able to act and direct. It's going to be very fun," he says.
Big things are on the way for the actor and likely his character Rafael as well. Now, if only Jane and Rafael can find their way back to each other, that would be the icing on the cake.