Noah Centineo Got Catfished Just Like His 'Sierra Burgess' Character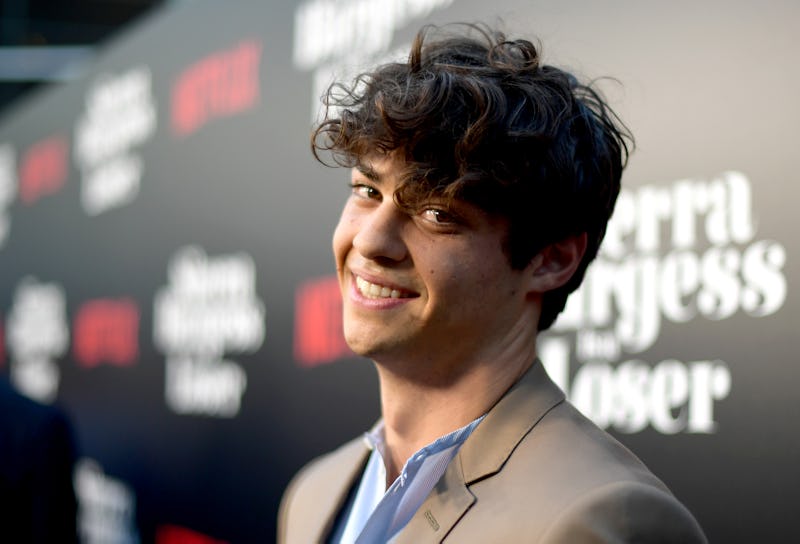 Matt Winkelmeyer/Getty Images Entertainment/Getty Images
Even with all of the glitz, glamour, and millions of fans across the world, in a lot of other aspects, celebrities are just like the rest of us. And this story about how Noah Centineo got catfished just like his Sierra Burgess character will totally prove that to be true. Centineo told the unfortunate story in a Young Hollywood video interview and it'll break your heart.
While playing a game of "Never Have I Ever" with the folks over at Young Hollywood, Purser, Forseth, and Centineo were asked whether or not any of them have ever been catfished. And while the film's leading ladies fortunately haven't encountered any fictious love interests on the web, Centineo shared how the unspeakable totally happened to him once.
Centineo explained,
"Well, it's just like, in this day and age, it's near impossible not to be. I developed this, like, what I thought was like, you know, an intimate relationship with someone. And we were just like talking and really getting to know each other, and it turned out that they just were not who I thought they were. I still don't know to this day who they were."
Following a teenager's quest to finding her one true love, and in turn, finding herself, Sierra Burgess is a Loser is Netflix's newest rom-com hit. The film stars Shannon Purser, Kristine Forseth, This Is Us' Chrissy Metz, fan-favorite RJ Cyler, and none other than To All the Boys I've Loved Before breakout Noah Centineo, and together, these personalities shed light on how one small lie has the potential to snowball into something much greater than anticipated. It's something that many can relate to, right? Well, when it comes to actually catfishing, as Purser's character Sierra put Centineo's character Jamey (no last name) through in the film, who knew that the Miami native had some firsthand experience with the social media act himself?
His revelation is definitely worth of a "gasp" or two. There are so many fans on the internet vying for a chance to date Centineo at the moment, and hearing about the TATBILB star's intimate-relationship-turned-fraudulent experience is totally heartbreaking. But — spoiler alert — after seeing how well things turned out for Sierra and Jamey's couple status in the film (even after not only pretending to be someone else, but also deaf), it's still probably best to be honest online for everyone involved.
Though completely disheartening to learn about, Centineo's catfish experience can serve as a total lesson to many. Yes, catfishing is absolutely terrible. If anyone has tuned into Nev Schulman's MTV smash hit Catfish, they've seen the, most times, cringeworthy outcomes. But, breaking things down even further, no one is exempt from catfishing, not even the dreamiest of celebrities.
Here's to hoping that Centineo isn't completely jaded by the experience — after all, Centineo is currently single — but if so, will consider hopping back on the dating scene — maybe even deciding to cast his net in the sea of fandom hopefuls.