The 19 Best YA Books Of September Include Haunted Houses, Missing Girls & Blood Magic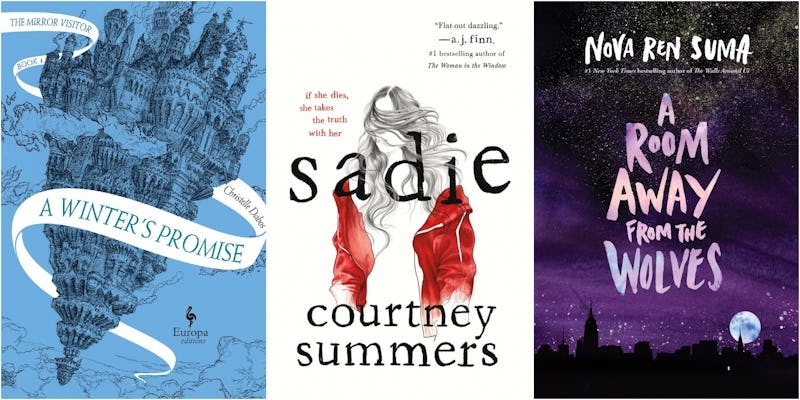 Even if you're not going back to school, it's the perfect time to get back into your reading goals because there's a wild amount of young adult books coming this month. It was so stacked that it was tough narrowing them down, but you can scroll through to check out the list of the best YA books of September.
Leading the charge are two additions to popular YA series: Marie Lu's Wildcard, the follow-up to Warcross, an eerily prescient sci-fi story about hackers and your identity online; and Two Dark Reigns, Kendare Blake's latest in her Three Dark Crowns series centering on three magical sisters vying for rule over their land.
Meanwhile, Heidi Heilig is launching a brand-new series with For a Muse of Fire, and by all accounts, it's looking even more wonderful than her first, The Girl From Everywhere. And, a series known as the "Harry Potter of France," The Mirror Quartet, is finally (finally!) making its way stateside this month, starting with book one, A Winter's Promise.
It's not all about series this month, though. Everyone is buzzing about Courtney Summers' Sadie and its accompanying podcast, The Girls — and for good reason. Jane Austen stans need to get on board with Ibi Zoboi's modern spin on Pride & Prejudice, Pride, which tackles race, class, gentrification, and more. Deb Caletti is dropping her 16th (!!!) novel, A Heart in a Body in the World, and it's getting rave reviews left and right.
That's just a snippet of the exciting YA you're in for this month; scroll down for our picks for the 19 books of September you need on your radar.