The Best Question To Ask Your Zoom Date, Based On Their Zodiac Sign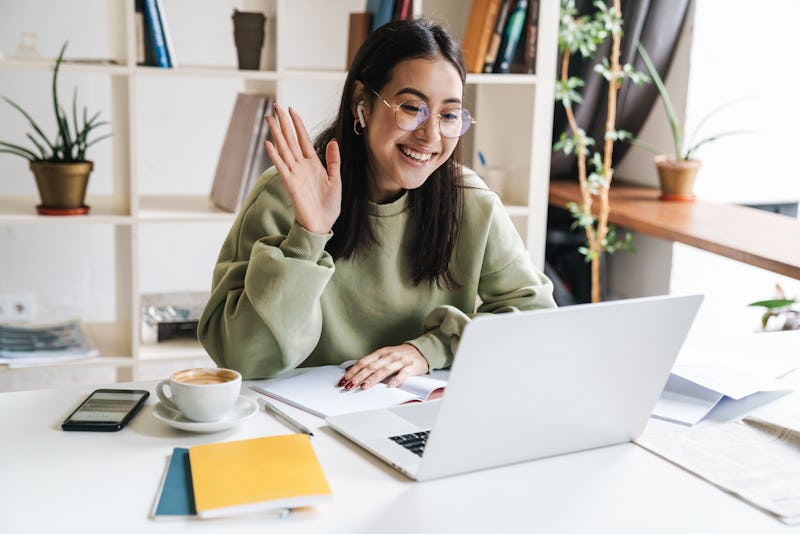 Shutterstock
Dating can be awkward, but virtual dates really take the cake when it comes to the potential for mishaps, painful silences, and lack of connection — sometimes literally. So, if you find yourself staring helplessly into a screen, consider asking your Zoom date a question based on their zodiac sign, in order to get the conversation flowing.
It isn't always easy to know what to say to a stranger, much less one you aren't physically next to. But this can be a fun place to start. While people are complex, they often relate to their zodiac sign in one way, shape, or form — even if they don't realize it. So asking a Capricorn about their work aspirations, or a Pisces about what inspires them, will likely hit the nail on the proverbial head.
Of course, this is a cool way to get to know someone better, even if the date isn't off to a rocky start. Asking a question that caters to their personality can take things to a whole other level. And, it'll be so much more interesting than circling back to typical, boring date-night fare, like the weather or what you ate for dinner.
Ready for your conversations to be a lot more meaningful, and a touch less awkward? Here are a few questions to ask someone on your next virtual date, based on their zodiac sign.