The Best Way To Experiment In Bed, Based On Your Zodiac Sign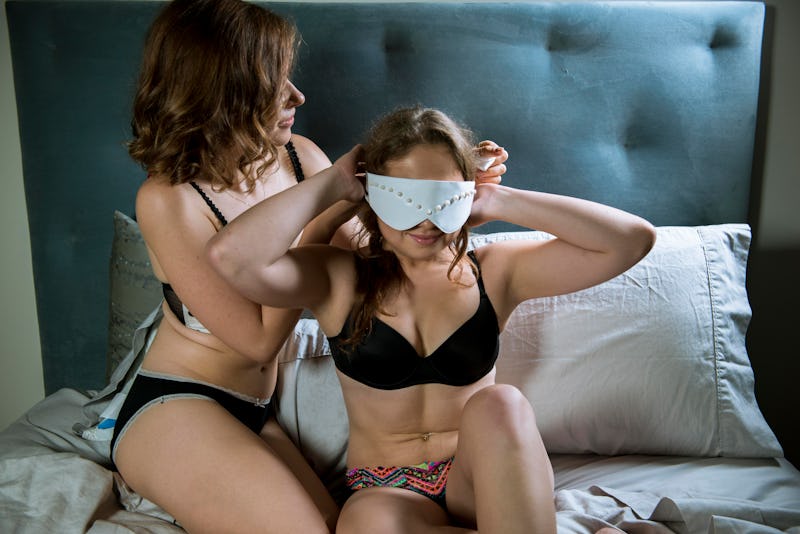 BDG Media, Inc.
If you're anything like me, you're always on the lookout for new ways to experiment in bed. Of course, if you know what works for you, there's nothing wrong with sticking to a sexual routine; nonetheless, it's always a good idea to have a few sexy tricks up your sleeve if ever you should get bored in the bedroom. If you want to get creative and are in need of a helping hand to figure out what kind of sexual experimentation might ~do the trick~ for you, there's one unexpected thing that can help guide you: your zodiac sign.
"Each of the 12 zodiac signs rules over a specific part of the body," Jaye, an astrologer at Gifted Astrology, tells Bustle. "These parts and regions on the body can be taken into account for health purposes and, at the same time, can give us clues about erogenous zones and help us heighten sexual experiences."
Sure, you might not have the exact same kinks, fantasies, or likes and dislikes in bed as everyone else of your sign, but what do you have to lose by listening to the stars and trying out something new in bed that you *gasp* might just happen to love? If you're feeling frisky, here's a breakdown of what hot new thing you should try in bed, based on your zodiac sign — happy experimenting!