Bustle's Editors On Katy Perry + Hurricane Harvey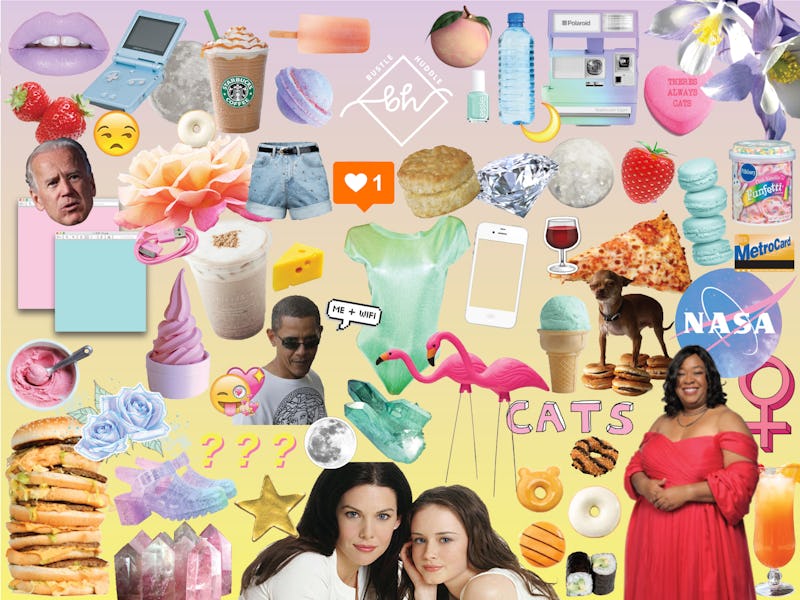 Hello, hello! This week — not to mention the entire month of August, and the summer overall — is flying by. Only one day to go until the weekend, unless, like the Bustle Huddle, you're taking tomorrow as a Summer Friday. Enjoy your shenanigans!
Before you head off to enjoy your extended weekend, read on for a recap of all the news and events that had Bustle's editors talking today, Thursday, Aug. 24:
Katy Perry + "Swish, Swish"
Taylor Swift's single may be dropping tonight, but this morning was all about Katy Perry, whose "Swish, Swish" music video made its debut. It's a silly clip about a basketball game, but it is filled with celebrity cameos, so it's definitely worth the watch. Seriously, Nicki Minaj's appearance couldn't be cooler. Is anyone surprised?
FYI: Meet Mavis Wanczyk, the Massachusetts woman who's the sole winner of the $758.7 million Powerball jackpot.
Hurricane Harvey + What To Know
If you live in Texas, get ready for Hurricane Harvey. The storm hit the Gulf of Mexico on Thursday, and surge flooding, heavy rainfall, and strong winds might be on the way for Texans. If you're in the state, check out this post on how to prepare for Harvey. Be safe, everyone.
Fun Fact: How much coffee you drink could have an effect on your GPA. Uh-oh.
Trump's Trans Ban + New Updates
Sadly, it looks like the Trump administration's ban on trans Americans serving in the military might be moving forward. According to The Hill, new policy would see the defense secretary judging a service member's ability to deploy and, depending on the result, potentially take them out of the military. Obviously, this announcement has been met with a lot of outrage and disappointment.
Facepalm: Trump retweeted an eclipse meme making fun of him. Oops.
Game Of Thrones + Sunday's Finale
There are only three days to go until the season finale of Game of Thrones (can you believe how fast this season has gone?!), and if this Cersei and Jaime photo is to judge, fans are in for a big night. Just be sure to set your DVRs, as Sunday is also the night of the VMAs. Too much entertainment, y'all.
Shopping Break: If you're the type of person who "can't even" until you've had your morning java, then you need one of these seven portable coffee makers in your life.
Joe Biden + His Memoir
Everyone might be gearing up for Hillary Clinton's memoir in September, but don't forget that Joe Biden's memoir is coming up, too. The book comes out on Nov. 14, and judging by its just-released title, Promise Me, Dad, it's going to be a tearjerker. Get ready for some serious waterworks all due to Uncle Joe.
Heads Up: Everyone's talking about the disturbing video of a high school cheerleader forced into doing painful splits. Watch it, but prepare yourself.
Today's WTF Moment: If you want to be a nanny for one U.K. family, you must know self-defense and eat fine food — and that's just the start.
What to Watch: Tune in to A&E at 10 for the second episode of The Murder of Laci Peterson, the true crime drama you definitely should be watching.