Bustle's Editors On "The Silence Breakers" + Melanie Martinez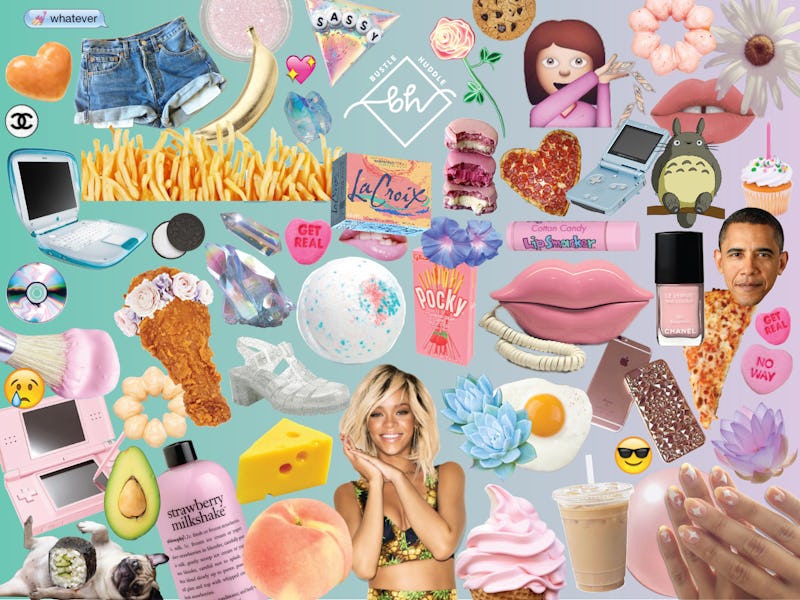 Happy hump day, y'all! Today was a busy one, with the reveal of TIME's Person of the Year and lots more. There may not be much time left in 2017, but it's safe to say the news isn't planning on slowing down anytime soon.
So without further ado, here's a recap of everything that had Bustle's editors talking on Wednesday, Dec. 6:
TIME + The Silence Breakers
On Wednesday morning, TIME revealed its Person of the Year, which in this case is really People of the Year, as the magazine chose to honor the "silence breakers." These are the women and men — including some anonymous people, representing everyone who has experienced sexual harassment and assault — who've spoken up throughout 2017, sharing painful stories and withstanding criticism in order to fight for justice and make the world a safer place. Bravo, TIME and these incredible people.
Quote Of The Day: "If something feels wrong, it is wrong." — Ashley Judd, one of TIME's honorees, on sexual misconduct. Listen up, everyone.
Melanie Martinez + Sexual Assault
Musician Timothy Heller has accused The Voice star Melanie Martinez of sexual assault. According to Heller, the duo became friends several years ago, but during a sleepover, Martinez allegedly assaulted Heller. Martinez claims that the incident was consensual, and that Heller "never said no." Heller's claims, which have been shared thousands of times, are a necessary reminder that it's not just men who can be guilty of sexual assault.
How to Help: Here's how to support the silence breakers and others who speak up against assault and harassment in your own life.
Mercury Retrograde + What To Know
If you follow astrology, listen up — Mercury Retrograde is currently underway, lasting from Dec. 3 until Dec. 22. During this time, you might feel off emotionally and mentally, but remember, there's no proof that Mercury Retrograde actually causes depression or or anxiety. Still, if you're concerned about its effects on your love life, for instance, here are some good tips on how to ensure your relationship stays strong this month despite the chaos.
Shopping Break: Planning a trip for the holidays? Don't forget to pack one of these five great travel hair brushes.
Kylie Cosmetics + A New Product
Kylie Jenner is not slowing down. The latest products to be released by her company, Kylie Cosmetics, are bullet-shaped lipsticks, available on Dec. 13 in 20 different shades. And the best part? The lipsticks are just one of three new products coming from Kylie Cosmetics out this December. Stocking stuffers, anyone?
LOL: You can actually buy a full-body scarf, the most impractical yet amazing item to sport this winter.
Today's WTF Moment: The royal staff reportedly has to watch Suits to prepare for Meghan Markle and Prince Harry's wedding. Um, enjoy?
What to Watch: It's Riverdale night! Tune in to the CW at 8 for a new, suspenseful episode.