Bustle's Editors On VDay + 'The Bachelor'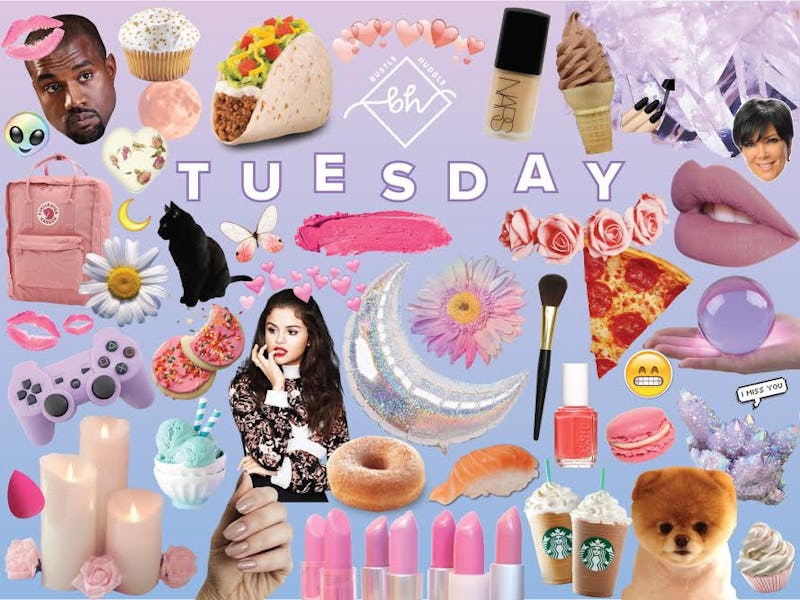 Happy Valentine's Day, everyone! Perhaps you spent today celebrating your relationship with your significant other, or maybe you just ate a ton of candy and watched some rom-coms on TV. Whatever you did, hopefully this Feb. 14 was a fun-filled day for you and your loved ones.
But of course, just because it's Valentine's Day doesn't mean there's not a ton of other stuff going on. Here's all the the news you might've missed this Tuesday.
Michael Flynn + What Happens Next
Late Monday night, President Trump's national security advisor, Michael Flynn, resigned from his position after controversy arose due to alleged connections with Russia. Considering that Flynn reportedly misled the administration about the details of a call he had with the Russian ambassador in December, everyone's wondering what it all means — specifically, how much Trump knew about the details of the call, and when. Hopefully, more info will come out before long.
Russia, Part 2: According to a new NYT report, Russia has deployed a cruise missile, which violates a crucial 1987 treaty with the U.S that was used to help end the Cold War. Happy Tuesday, everyone!
Valentine's Day + The Obamas
Today is all about love, and no couple sums that up more than the Obamas. *sigh* I mean, just look at this adorable photo Michelle posted for Barack today. How sweet are they? P.S. You two, please come back. Now.
Pro Tip: I lied earlier. V-Day is really all about the food. Spend tonight checking out one of these 10 places to get free or cheap food on Valentine's Day. You're welcome!
The Bachelorette + Big Changes
Well it's about damn time. After 33 seasons of the Bachelor franchise, there is finally going to be a black Bachelorette. It was confirmed on Monday night that current Bachelor contestant Rachel Lindsay will be the next Bachelorette — a choice that's thrilled many Bachelor fans who've waited years for the franchise to diversify.
Quote Of The Day: "I'm very excited for Rachel to be the next Bachelorette, and very excited to watch her journey unfold as she finds love," Bachelor Nation alum Jared Haibon tells Bustle. "I believe that there has been a need for more diversity within the Bachelor franchise, and I'm very proud that ABC decided to do the right thing and move forward with Rachel as the next Bachelorette." Haibon took over the Bachelor stream in the Bustle App earlier today.
Kanye West + Memory Loss
In an interview with PopSugar, Malik Yusef revealed that Kanye West reportedly suffered memory loss after being hospitalized late last year, and that the rapper is in the process of recovery. If it's true, here's hoping that West gets back to his regular self soon, creating music and spending time with his loved ones.
Throwback Alert: If you grew up watching All That on Nickelodeon, you'll love the fact that Kel Mitchell used a Good Burger reference to announce that he's having a kid. Although TBH, you might just feel old.
The Women's March + Fashion Week
How cool is this? At Mara Hoffman's New York Fashion Week show, the founders of the Women's March walked the runway and talked about the importance of solidarity and resistance. Later, models danced as Maya Angelou's "Phenomenal Woman" was read aloud. Most badass fashion show ever? I think so.
Shopping Break: Morning breath is the worst, but these 13 bad breath solutions that Reddit users swear by will help you feel fresher than ever in the a.m.
Today's WTF Moment: The London Fire Brigade has issued a warning to 50 Shades Darker fans about avoiding a rise in sex accidents now that the new movie is out. Sigh.
What to Watch: Tonight marks a new episode of This is Us, so check out NBC at 9 p.m. if you want to avoid being spoiled about all things related to Jack's death.