Bustle's Editors On Kylighter + NASA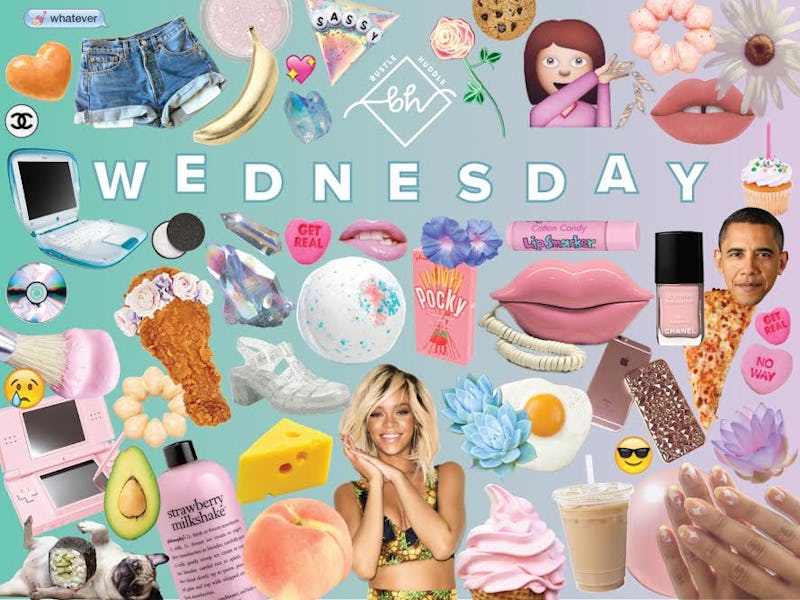 How's everyone doing this hump day? This week is feeling long, as shortened weeks tend to, and it's hard to believe there are still two more days before the weekend arrives. We may have just had that Presidents' Day break, but that doesn't mean we all still can't use another few days of relaxing and sleeping in, am I right?
Luckily, this Wednesday hasn't been too crazy a day, at least compared to most of this year (although that NASA discovery sure is something — more on that later). Here's what got Bustle's editors talking today, Feb. 22.
The Trump Administration + How To Resist
So many of us want to stay informed and be activists right now, but it can be hard keeping track of all the events, protests, and information sessions that are going on. This Resistance Calendar, though, keeps you updated on what's happening, and lets you add in your own events to let other people stay in the loop.
Heads Up: There's a major SodaStream recall happening, due to some bottles exploding under pressure. If you own one of the products, make sure you're in the know with what's happening.
NASA + A Huge Discovery
On Wednesday afternoon, NASA revealed that scientists had discovered a cluster of Earth-sized planets orbiting their own star, about 40 light-years away from our own home. These planets could potentially sustain life, so, clearly, this is a freakin' big deal. Check out these gorgeous photos of the new solar system and see what all the fuss is about.
Fun Fact: According to OnePoll, it takes an average of 18 months to get over a breakup. Whomp whomp.
This Is Us + That Heartbreaking Episode
You OK, This is Us fans? Last night's episode was a doozy, thanks to the (spoiler alert!) death of William at the end of the hour. Here's how that major event might impact the already-emotional show going forward — and, if you're still humming the tune, here's where to get Brian Tyree Henry's, aka Paper Boi's, song from the This is Us episode.
BFF Goals: Game of Thrones fans, check out Maisie Williams' adorable birthday wish for Sophie Turner. These two are the best.
Kylighter + What To Know
Big news, Kylie Cosmetics fans: Kylighter highlighter is finally here, and it sounds amazing. The product will come in six different colors, with sweet-themed names like "Banana Split" and "Strawberry Shortcake." If you're looking to add to your makeup collection, here's everything you need to know about when you can buy Kylighter and how much it costs.
Pro Tip: Instagram now lets you put multiple photos in one post, so start making the collages of your social media dreams.
Today's WTF Moment: This couple did a breakup photoshoot, and the results are... a lot.
What to Watch: Another episode of FX's Legion airs tonight at 10, and fans of the intriguing new superhero show won't want to miss it.