Bustle's Editors On Olympics + Chrissy Teigen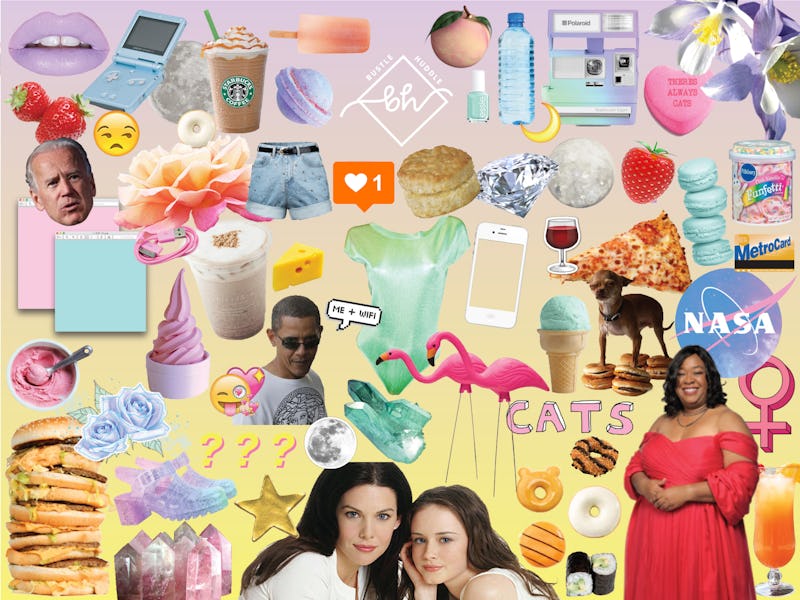 Guys, the 2018 Winter Olympics opening ceremony is happening in less than 24 hours! Now it won't be long before we're all glued to our screens watching the skiing, skating, and snowboarding competitions.
To prepare for 17 days of winter sports fervor, a lot of today's news is focused on what's happening in PyeongChang. But over here at Bustle, our editors have also been chatting about Chrissy Teigen, celebrity breakups, and so much more! Here's everything you need to know about on Feb. 8:
Norovirus + PyeongChang
Earlier this week it was reported that over 1,000 security staff had been quarantined in PyeongChang over a norovirus outbreak. Today, the New York Times reports that the number of norovirus cases has doubled to 100 confirmed cases. Many of those that have fallen ill are Olympic cafeteria workers and venue personnel, but as of yet, no athletes have contracted the virus.
Throwback: Friday marks the start of the 23rd Winter Olympics, and you'll never guess how much has changed during the course of the games' history.
Mike Pence + Adam Rippon
Adam Rippon, an Olympic skater for Team U.S.A, and one of two openly gay athletes competing in the PyeongChang Olympics, has reportedly denied meeting vice president Mike Pence. Twice. Pence's team first reached out for a meeting last month, and most recently tried to arrange something before the Winter Olympics opening ceremony. Pence tweeted his support for Rippon and called the reports "fake news". Today, Rippon told reporters, "I'm just kind of focused on the competition. The opening ceremony is tomorrow...I don't want to distract my teammates". He has been critical of Pence in the past, namely over the vice president's stance on LGBTQ rights.
Team USA: Team U.S.A.'s Olympic flagbearer has been announced, but there is some controversy brewing around who was chosen.
Kate Middleton + High Heels
Honestly, who amongst us hasn't experienced some sort of calamity while wearing heels? Well, Duchess of Cambridge Kate Middleton is joining the ranks, after her heels got briefly stuck in a metal grate while she was on a visit to the Action on Addiction treatment center in Essex. Royals, they're just like us!
Shopping Break: If you love all things Disney, then, OMG, you're gonna freak out when you see these denim jackets.
Chrissy Teigen + iPhone Chargers
Nothing entertains me more than a Chrissy Teigen Twitter rant (seriously, she's HILARIOUS). On Wednesday night the internet was treated to yet another epic Teigen tweet-storm when the model roasted her husband John Legend for stealing all her iPhone chargers. For anyone who has lived with other people, this is so relatable. Thank you, Chrissy, for calling out iPhone charger thievery on behalf of us all!
Celeb News: Based on these Instagram clues, it looks like Bachelor star Nick Viall and Mad Men actress January Jones are no longer together.
What to Watch: Grey's Anatomy is back on ABC tonight with another drama-filled episode at 8.