Bustle's Editors On Kimye + Aziz Ansari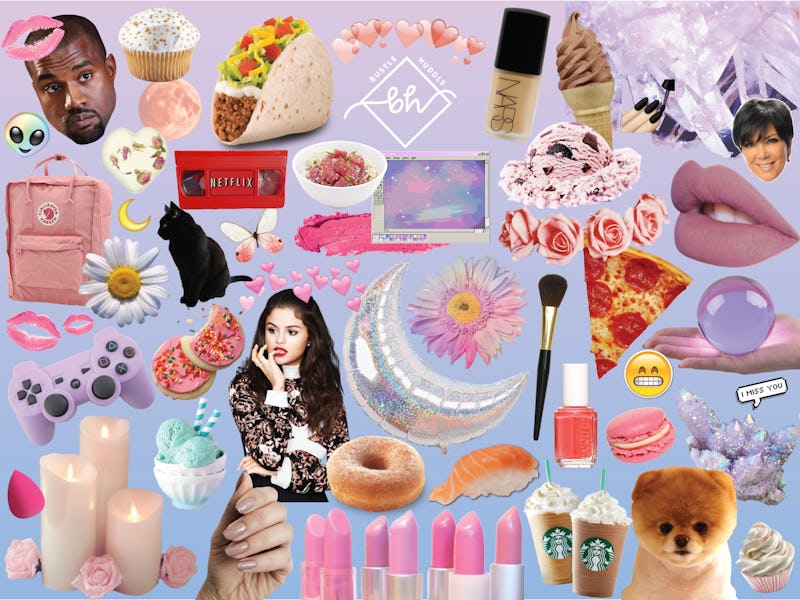 Hello, hello! We're back from the long weekend, and it's hard to believe that January is already halfway over. 2017 seems like just yesterday, but alas...
There's plenty of news to keep us busy in this new year. Read on for a recap of everything that had Bustle's editors talking today, Tuesday, Jan. 16:
Kimye + Baby #3
She's finally here! Kim Kardashian & Kanye West have welcomed their third child, a daughter, via a surrogate. Kardashian announced the happy news in a post on her website on Tuesday afternoon, and fans couldn't be more excited for the growing family. Congrats to Kim, Kanye, and the baby's big siblings North and Saint!
About That Kylie Theory... These tweets and memes about Kylie possibly being Kim's surrogate will have you convinced.
Bustle's Editors + A New Podcast
If you need a new podcast in your life, you're in luck. The first episode of The Bustle Huddle is available to download, and you can read all about what topics the podcast will cover here. Upcoming guests include the ladies behind The Women's March, comedian Ana Gasteyer, and many more, so tune in ASAP.
FYI: Obsessed with the Google Arts & Culture app's art museum tool? Check out these five apps just like it, all of which will help you find your long-lost dopplegangers.
The Jonas Brothers + Reunion
OMG, you guys. It's looking likely that the Jonas Brothers are reuniting, at least judging from the very suspicious fact that the group re-activated their Instagram account. None of the brothers have spoken out about the rumors, but fans are, understandably, already freaking out. A JoBros reunion is just what we need right now, am I right?
New Couple Alert: January Jones and Nick Viall are dating. Um.... OK??
Simone Biles + A Powerful Statement
On Monday night, celebrated Olympic gymnast Simone Biles claimed that she's a survivor of sexual abuse from disgraced former Team USA doctor Larry Nassar. In a statement posted on Twitter, Biles bravely spoke about her initial reluctance to share her story and her solidarity with other victims of abuse. It's a powerful, must-read statement by one of the sports world's biggest athletes.
R.I.P.: Dolores O'Riordan, singer of the Cranberries, has died at 46. She'll be missed by many.
Aziz Ansari + Consent
The allegations of sexual misconduct against Aziz Ansari have stirred up significant controversy, with many people weighing in on the Babe piece and starting discussions on consent and sexual encounters. Regardless of where you stand, you probably know someone like Ansari in your own life, and have dealt with uncomfortable sexual situations before. The #MeToo conversation just got a whole lot wider.
Um... Two Republican senators are claiming that Trump really said "sh*thouse" instead of "sh*thole" in that now infamous alleged comment. Yeah, not much better.
Today's WTF Moment: Don't hold in your sneezes. Trust us.
What to Watch: It's the series premiere of the CW's Black Lightning, the newest superhero show you're gonna be obsessed with. It's on at 9.