Bustle's Editors On Hairy Swimsuits + 'Bachelor In Paradise'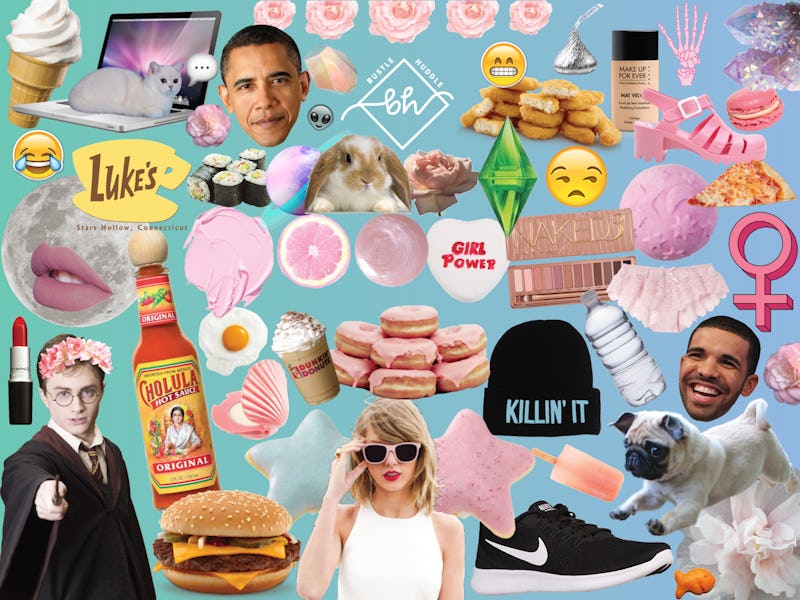 Well, we find ourselves here again, fam — it's Monday. And, whether you're a sports fan getting jazzed up for the NBA finals Game 5 or a Bachelor Nation fan wondering what's next for Bachelor In Paradise, we've got a lot to talk about today. So let's get to it!
Here's what Bustle's editors were talking about today, June 12:
Bachelor In Paradise + Misconduct
On Sunday, news broke that Bachelor In Paradise Season 4 filming had been halted due to allegations of misconduct and that the cast had been sent home from Mexico. And, on Monday, more horrifying details emerged about the alleged incident involving a sexual encounter between contestants Corinne Olympios and DeMario Jackson.
According to reports, a field producer filed a complaint alleging that Olympios was too drunk to consent to the encounter with Jackson. Neither contestant has released an official statement, but Warner Bros. is currently investigating the allegations.
Celeb News: Following her YouTube live-stream this weekend, Katy Perry opened up about her struggles with suicidal thoughts on Today. The star shared more about her mental health struggles in the inspiring interview and explained that she's decided to show her fans a more honest and vulnerable version of herself.
Pulse Nightclub + Pride Month
On Monday, your social media feeds were probably filled with tributes to Orlando on the one-year anniversary of the Pulse nightclub shooting that took the lives of 49 people in the deadliest mass shooting in modern American history. While the sadness and impact of this tragedy hasn't lessened in the slightest over the past year, the LGBTQ+ community and their allies are coming together to support the victims and inspire others to do the same.
In addition to sharing support on social media, here are a few powerful ways you can help honor the Pulse victims and survivors by being an ally and recommitting to your activism in the name of love.
Equality Ruling You Need To Know About: On Monday, SCOTUS ruled that treating men and women differently is unconstitutional in reference to the Immigration and Nationality Act. This ruling requires Congress to regard mothers and fathers as equals in transferring citizenship to children born in the United States.
Lady Gaga + Starbucks
Haven't had enough new Starbucks drinks? Same. OK, fine, I really wasn't on board for the unicorn trend — but I'm here for this collaboration. From June 13-19, four limited edition drinks from Lady Gaga and Starbucks will become available and they support a great cause, Lady Gaga's Born This Way Foundation. For each Instagram-worthy (I mean, look at these things, they're GORGEOUS) drink sold, Starbucks will donate 25 cents to the foundation.
Today's WTF Moment: You know all of that activated charcoal you've been drinking and eating and putting on your face? Well, if you're taking birth control, you might want to rethink that because activated charcoal might make your birth control less effective.
Swimsuit + Your Nightmares
2017 has already been a year of bizarre fashion trends (remember Kendall Jenner's "shorts"?), but this one might take the cake. Behold, the Hairy Chest Swimsuit, the latest article of clothing to go viral for making you ask, "WTF is this world coming to?" before thinking about buying it just for fun.
Shopping Break: The Hairy Chest Swimsuit might want to put it all out there, but you might not — especially when you're trying to chill in your leggings. Score some definitely not see-through, totally opaque leggings from this list and get your athleisure on!
What to Watch: With no new Bachelorette episode tonight, you can finally dig into those unwatched episodes of Orange Is The New Black Season 5 before someone spoils them for you. Are sports your thing? Well, Game 5 of the NBA Finals tips off tonight and, regardless of what team you're rooting for, you'll certainly be in for a game.