Bustle's Editors On Beyoncé's Twins + '4:44'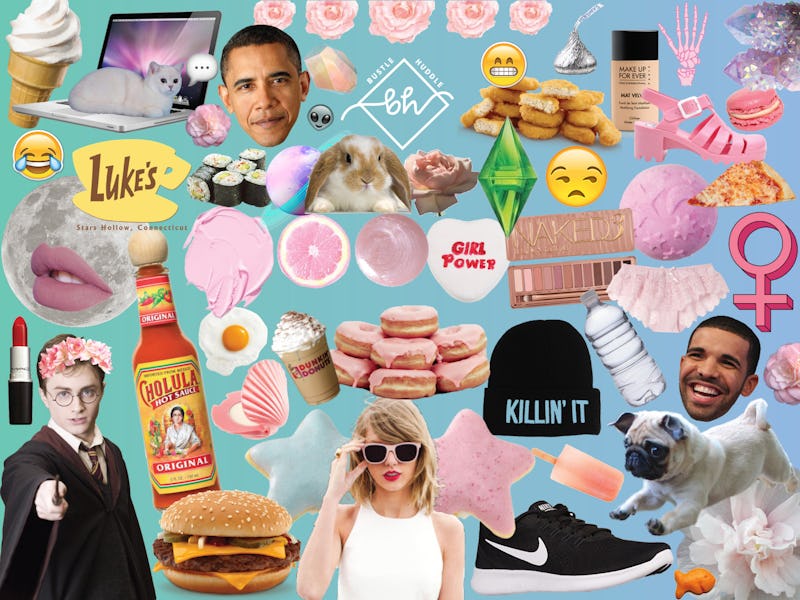 It's Monday, fam. Whether that means you've powered through the work day or spent most of it wishing that every weekend could be a three days long, here we are. And with the announcement that Beyoncé and JAY-Z's twins are here, this week is already off to a running start.
Don't fall behind while you're crossing off the calendar days until July 4th weekend, here's what had Bustle's editors talking on Monday, June 19.
Nabra Hassanen + Virginia
On Sunday, Nabra Hassanen was abducted and murdered while on her way home from her mosque with her friends in Virginia. A 22-year-old man, Darwin Martinez Torres, has already been charged with Hassanen's murder.
In an interview with the Guardian on Monday, Mohmoud Hassanen said he's certain that his daughter was targeted and killed because of her faith. "He followed the girls, and all of them had head cloths, meaning they are Muslim, and he had a baseball stick," he told the publication.
Police discovered remains that they believed to be Hassanen's on Sunday, but the medical examiner has yet to confirm this.
Sad News: On Monday afternoon, through a statement from his parents, it was confirmed that American student Otto Warmbier has died, six days after returning home from North Korea after being detained for 17 months.
Beyoncé + Twins
Unless you've been living under a rock somewhere, you probably already know that the world has been blessed with the birth of Beyoncé and JAY-Z's twins. But in typical Bey and Jay fashion, the couple have kept the details about the babies' actual date of birth, genders, and names under wraps. Well, who could really blame them? They have the right to as much privacy as they want.
Over the weekend, photos surfaced that might indicate that Beyoncé's twins are a boy and a girl. And Beyoncé's dad didn't get the privacy memo either, apparently — he tweeted that the twins had arrived over the weekend.
According to other reports, the twins have been in the hospital for the past week due to a "minor issue." Here's hoping Blue Ivy's siblings get to go home soon!
Bonus Horoscope: Here's your first horoscope for Beyoncé's Gemini twins. Will they run the world? The answer is in the stars.
JAY-Z + 4:44
Just in case you didn't have enough Carter news to catch up on, JAY-Z is officially releasing an album. On Tuesday, we finally found out that we were totally right about those mysterious 4:44 Tidal ads. They actually do refer to the rapper's upcoming album, which will be released exclusively on Tidal on June 30. And there are already whispers that the one and only Beyoncé could be featured on it.
Big Brother Time: Get ready to go back to the house, Big Brother fans! On Monday, the Big Brother 19 cast was announced.
Harry Potter + Book Clubs
The Harry Potter series has really become the gift that keeps on giving. Not only will Harry Potter and the Cursed Child finally be getting a Broadway debut, but Pottermore finally launched its official Harry Potter book club. Grab your trunks and owls, because we're headed back to Hogwarts!
WTF of the Day: Have you been putting coconut oil on your hair, in your smoothies, on your entire life when you just can't even anymore? Well, there's some bad news: Coconut oil is allegedly not as healthy as you thought.
What to Watch: Do you feel like you've watched literally everything on Netflix? Same. But you probably haven't — here are 14 popular series you haven't already heard of to stream tonight.