I Just Realised The Spice Girls Are Metaphors For Days Of The Week & I'm SHOOK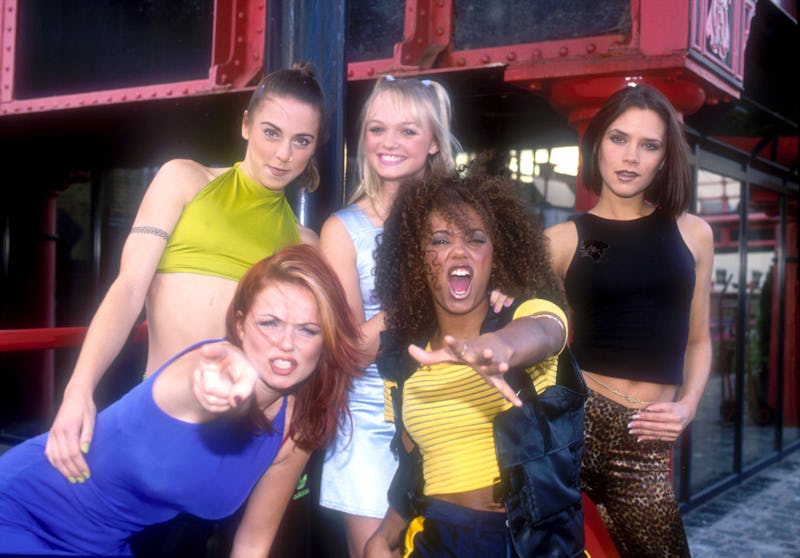 Andre Csillag/Shutterstock
So here's a story from A to Z ya wanna get up for work it's not so easy — one second those are not the lyrics, aren't they? OK, maybe they're not the OG lyrics but they're definitely more than appropriate for the average working gal. Yes, turns out, grown up life is low-key hard. Don't get me wrong, I don't wanna neg you out, it's full of fun, and joy, and wonder but also, it can be a pain in the butt. So, let's make it more fun, I'm going to explain why the Spice Girls are metaphors for the days of the week. Oh yes, from maudlin Monday to Fri-YAY, there is a Spice Girl for all of that. And what's life without spice? Bland.
Sometimes in life, it's a bit easier when there is a frame work in place for you to copy, but it's 2018 and who the heck wants to subscribe to any boring old patriarchal nonsense frame work. I know I don't. That just sounds ridiculous. Wouldn't you far rather look to the stars when it comes to this stuff? No babes, I am not talking astrology I mean actual real life '90s superstar legends, the Spice Girls.
Whether it be their name, their essence, or their sassy AF attitude, each of them is uniquely here to get you through that weekly grind. OK, hold on hun, you can do this.