These 3 Zodiac Signs Are More Likely To Be Narcissists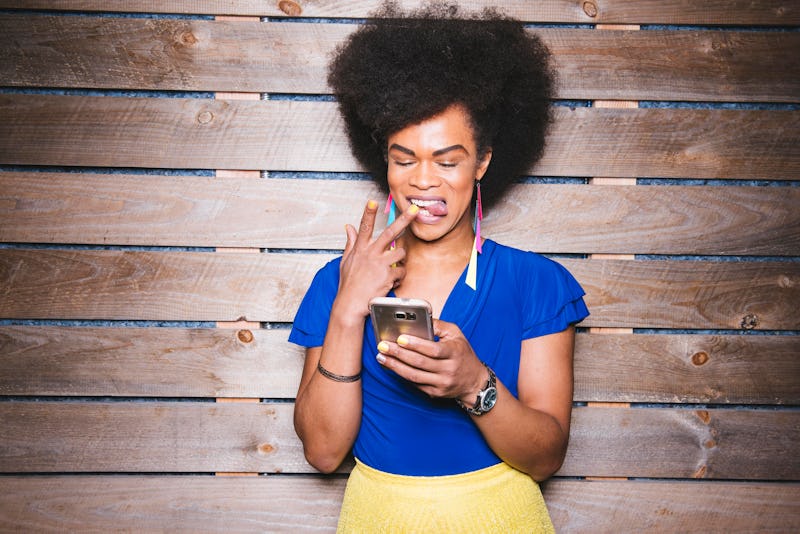 BDG Media, Inc.
As far as the word "narcissistic" goes, it's often used to describe those who are vain, self-absorbed, egotistical, and selfish. And when it comes to astrology, there are three zodiac signs that are more likely to have narcissistic personality traits than the rest, simply due to characteristics often associated with the sign.
Each zodiac sign comes with its fair share of positive qualities, as well as a few negatives. After all, to have good sides and bad sides is what it is to be human. But if a certain trait seems to be holding a person back in life — such as a tendency to be a bit self-absorbed — it can be helpful to figure out why that is, and make a few simple changes.
"It's important to have a healthy self-esteem. But it's [also] important to look closely, and see whether or not our healthy self-esteem isn't really overcompensation to hide deep-rooted insecurity," life coach and astrologer Joshua MacGuire tells Bustle. "It's good to have a look at our possible character defects to create our best selves. If people want more happiness in life, self-awareness is the first step."
That being said, it's always essential to remember that not everyone will identify completely with their sign. Although different zodiac signs have different attributes, not all characteristics may pertain to you. Instead, the zodiac should be used as a guide to help with self-reflection, and offer further insights into the qualities you do identify with.
Even though these signs may be a bit vain at times, that doesn't mean they're bad people or that they can't improve. Here, MacGuire offers some insight, as well as what each of these signs can do to rein in their selfish moments, and be a bit more self-aware.