These Are The 3 Most Common Telltale Signs Of A Cheater, According To Ashley Madison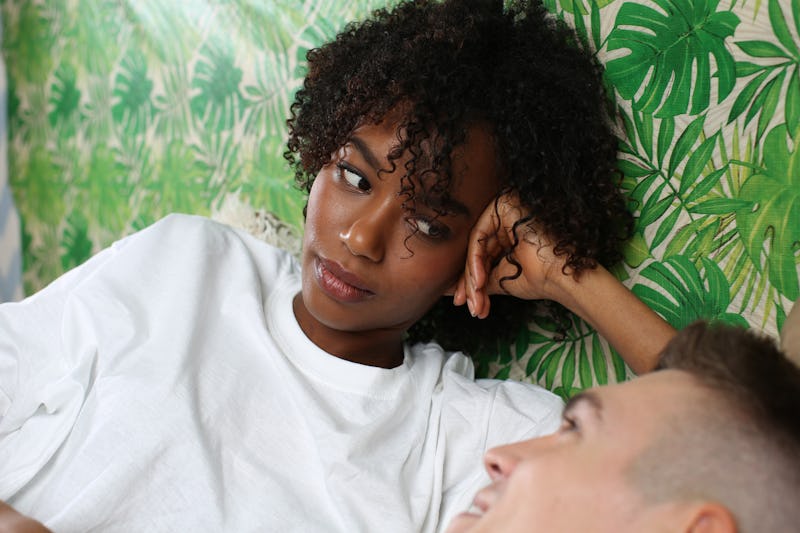 Ashley Batz/Bustle
It can be tough to know for sure if your partner is having an affair, or seeking out secretive hookups, because people often take great pains to cover their tracks and keep these things on the down low. But there may be a few telltale signs of of a cheater, according to affair website, Ashley Madison, that can serve as red flags — if your suspicions are raised. Because that's usually how it starts.
"Cheating isn't necessarily obvious," Dr. Tammy Nelson, Ashley Madison's resident relationship and sex expert, and author of The New Monogamy, tells Bustle. But it's common to get that "gut feeling," well before you notice anything obvious.
It's important to trust your intuition, but that doesn't mean you should jump to conclusions. "You might suspect your partner if they exhibit any of these signs, but ask them first," Dr. Nelson says. And from there, continue trusting your gut. "If their answers don't explain the behaviors in a way that satisfies your suspicions, make an appointment with a couples therapist who specializes in affairs, and let the therapist intervene," Dr. Nelson says. That's the healthiest way to go about it.
"Don't accuse your partner if you aren't absolutely sure," Dr. Nelson says. "Sometimes arguing about infidelity when there isn't any can be just as damaging as an actual affair," as it divides a couple and causes unnecessary stress. If you notice these telltale signs of cheating, ask your partner about them, and go from there.