This Is The MBT That Is Most Likely To Be Your Soulmate, Based On Your MBT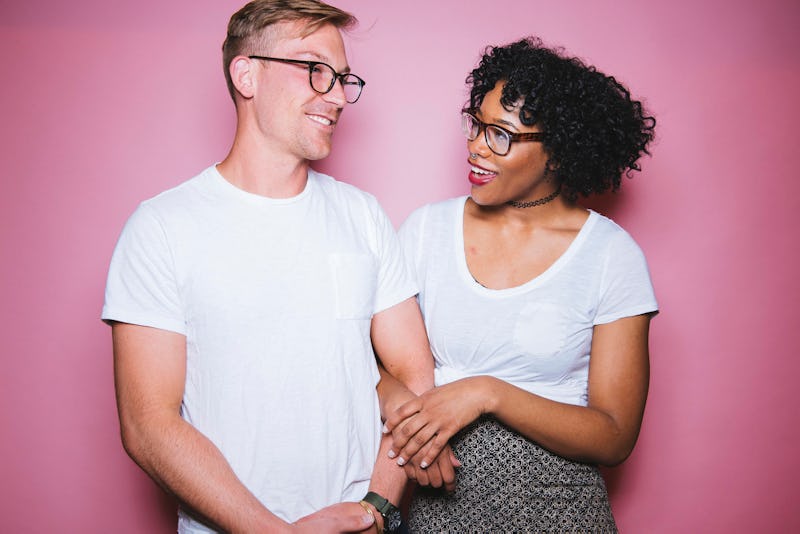 BDG Media, Inc.
There's a lot to take into consideration when trying to find out, "who is my soulmate?" You'll want to make sure you and your partner are on the same page regarding goals for the future, and you'll definitely want a partner who shares the same core values. But it's also a good idea to look for someone who's your opposite, in a way, which is where your Myers-Briggs Type can come into play.
If you're new to this test, the Myers-Briggs Type Indicator is a personality assessment that divides individuals into 16 distinct personality types based on four binaries. Each letter represents one side of that binary, and can be used not only to help you understand yourself better, but to also understand who you might be most compatible with.
"Some say that opposites attract, and with the Myers-Briggs, that can bear truth," Poppy and Geoff Spencer, LCPC, who are both life coaches certified in Myers- Briggs, tell Bustle. "When a type's dominant function is matched with another's secondary function, it's like winning first and second place blue and red ribbons: they're best equipped to understand one another in a compassionate loving manner."
That's why, regarding who's most likely to be your soulmate, Myers-Briggs pairings aren't always obvious. There are a lot of introverts paired with extroverts, for example, so it might cause you to scratch your head and wonder how two opposites could possibly find love. But it makes sense once you realize it's all about striking a balance, while focusing on core values. Here are the Myers-Briggs types most likely to be your soulmate, according to experts.