How Did Inauguration Backlash Affect Performers?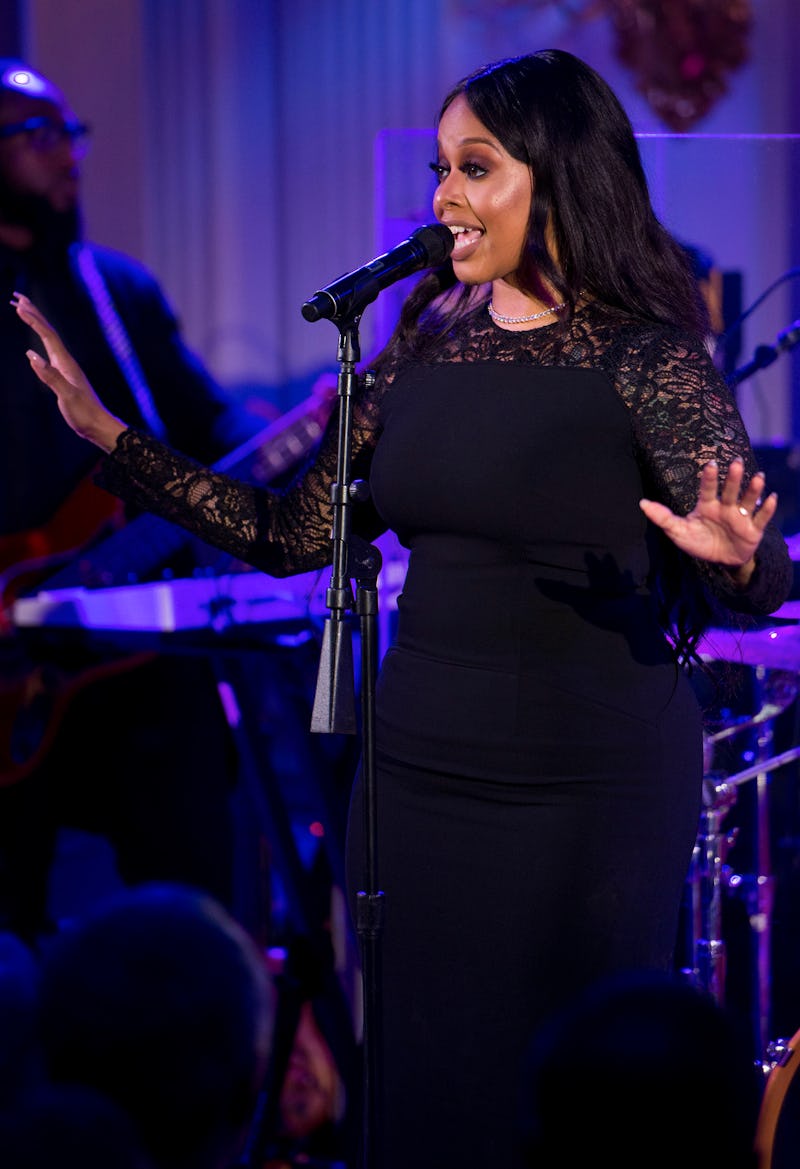 Pool/Getty Images News/Getty Images
As you probably already know, President Donald Trump's inauguration came with quite a bit of controversy — to say the least. As far as securing entertainment goes, Trump's committee seemed to have more than a hard time locking down performers for the Jan. 20 event. I mean, like a really hard time — like, forget about Beyoncé and Aretha Franklin. For some reason, it appeared that many celebs were a bit squeamish about signing on, and the few that did would seem to later run for the hills, denouncing and even apologizing for the fact that ever agreed to play in the first place. However, there was a handful of artists that actually stuck to their guns and made the brave appearance at the White House on the fateful day. But, the big question remains: Was performing at the inauguration worth it?
R&B singer, Chrisette Michelle, who was reportedly disowned by some of her family members for her participation, expressed disappointment in Trump's lack of acknowledgment for her contribution to the event. So, on a personal level, it may have not been worth the sacrifice for her in particular. She told Billboard, "I'll say that the backlash, I did personally feel, came from members of my extended family who decided that they didn't want to speak to me anymore or support my family in supporting me."
However, according to data obtained by Forbes, it appears that backlash aside, most inaugural day performers actually saw quite the uptick in social media engagement and music streaming. I mean, you have to consider that the general public typically looks to Google and social media for answers — and this case seems to be no different. Quite frankly, diving into the inaugural pool, when everyone else is essentially running in the opposite direction, may actually be the best moment for an under-appreciated artists to steal the spotlight.
Take for example, Jackie Evancho, the 17-year-old who sang the national anthem at the event. According to Forbes, she reportedly saw a huge increase of about 11,000 page views in one day, compared to her pre-inaugural average of 750 — gaining visibility that she had never before experienced. I mean, that sounds like a win to me. But then again, that depends what you consider a "win," and how much weight social media likes and views hold in real life.
The report, which was provided to Forbes by music analytics company Next Big Sound, also reveals that country singer, Toby Keith, added 5,581 new fans on Facebook, which is well above his 2016 average of 134 new daily likes. He also had 3,000 Twitter followers added that same day. In stark contrast, however, rock band, 3 Doors Down, reportedly lost 1,836 Facebook page likes after announcing that they'd be joining the event. So, needless to say, some are not feeling the same love.
I'm interested in seeing just how these artists' careers will be affected in the long run. Will they be remembered simply as "that band/singer that performed at Trump's inauguration"? Or will fans learn to forgive and forget? I suppose only time will tell.