Here's What Happened When I Tried An App Filled With Sexy Audio Stories For Self-Care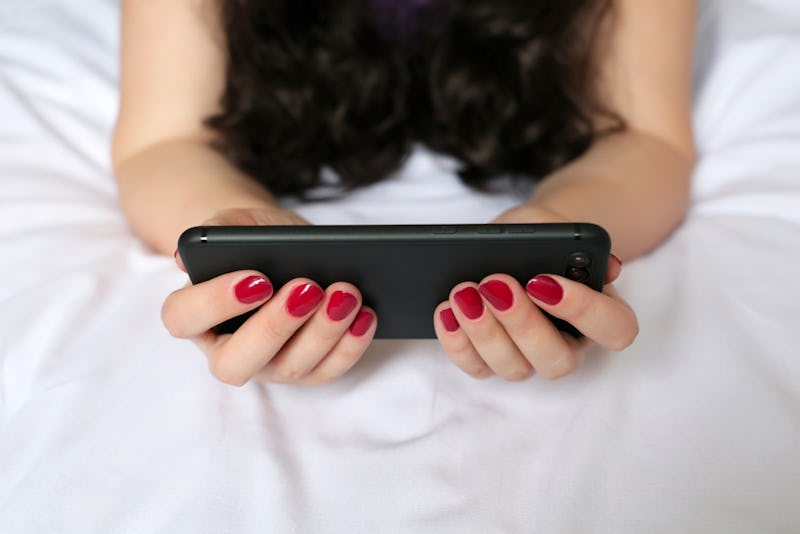 Oleg Elkov/Shutterstock
What do women find sexually arousing? Of course, it'll always depend on the individual. But a 2009 study on porn and arousal published in the U.S. National Library of Medicine National Institutes of Health had some interesting insights on the differences between how men and women get turned on. Researchers found that men were aroused by the content they saw, while women found arousal in the context of the story than what the porn was visually offering and, because of this, their responses varied in comparison to men. Basically, the study revealed that if you want to sexually arouse a woman, it may be wise to add a little creativity to the mix. This is where Gina Gutierrez and Faye Keegan come in and save the day.
Considering research has shown that 90 percent of women use "mental framing," also known as scenario conjuring, to get aroused, the Gutierrez and Keegan realized this was something they could use to help other women get turned on in ways that are more fitting to what women need. With this in mind, Dipsea was born.
Dipsea is an app filled with short audio stories — which range from five minutes to 20 minutes in length — with one aim in mind: to sexually arouse women.
"For far too long, sexuality has been defined by men, as physical, rather than mental," Dipsea's creators, Gina Gutierrez and Faye Keegan, tell Bustle. "And we've heard so many women question whether something is wrong with them because they don't get spontaneously horny, or because things need to feel really right for them to access their sexual feelings."
As someone who's far more turned on by words than visual stimuli, I gave the app a try. With a long list of scenarios to turn me on, I was in heaven. Here's what my experience was like: