Here's When You Would Die In A Horror Movie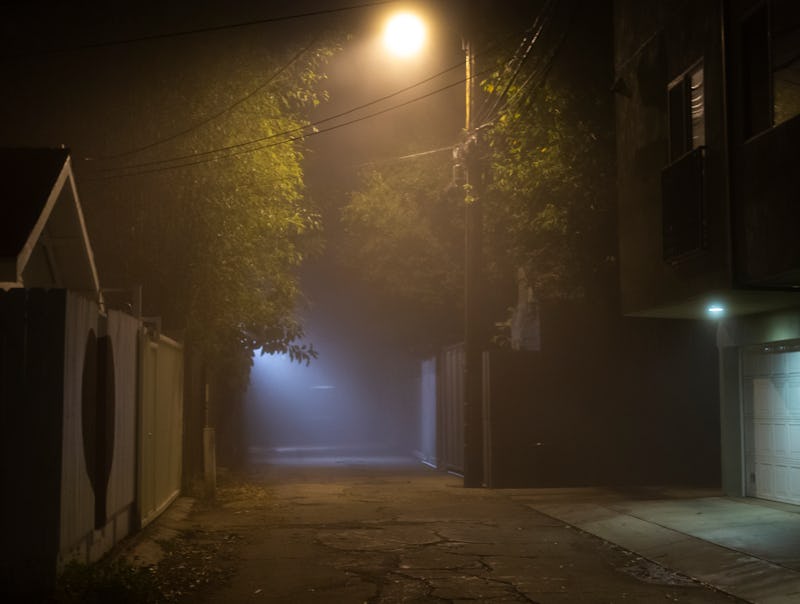 EyeWolf/Moment/Getty Images
In moments of turmoil, when Earthly forces have become too difficult to navigate, many of us look to the heavens. We turn to the ancient wisdom of the stars for answers about love, life, and happiness. But let's be honest, there's one thing we all want to know, one question that defines us above all others: how likely am I to die in a horror movie, based on my astrological sign?
Look, you've seen a scary movie or two in your day. You've shaken your head at the cheerleader who giggles and wanders into a dark basement to make out with her boyfriend. You've angrily pounded your fist on the table when the drunk bro heads out into the woods at night to "take a leak".
"Hey dummies!" you've shouted, "What are you doing having a bonfire party right now!? Sharon just went missing in that abandoned quarry! How about implementing some sort of buddy system or, I don't know, having a party at someone's house instead -- one with plenty of adult supervision, no alcohol, and at 10:00 p.m. on the dot everyone's parents come to pick them up so nobody has to walk home alone in the dark."
You're frustrated, but also smugly satisfied that you, an intelligent, knowledgeable person who has seen all of the Saw movies and has been camping on TWO AND A HALF separate occasions, would not be lured into danger so quickly. But what if your chances of survival are out of your hands? What if your fate is determined not by how many emergency safety apps you have downloaded on your phone (I have three), but the position of the stars on the day you were born?
Here is a ranking of how likely you are to die in a horror movie based on your astrological sign, from most likely (you probably die in the first scene) to least (you have a chance of being that person who notices something in the last scene that sets the movie up for a sequel).
And to be on the safe side, nobody go wandering around woods by yourself at night, okay?