19 People Reveal The Reasons They Suddenly Lost Interest In Their Crush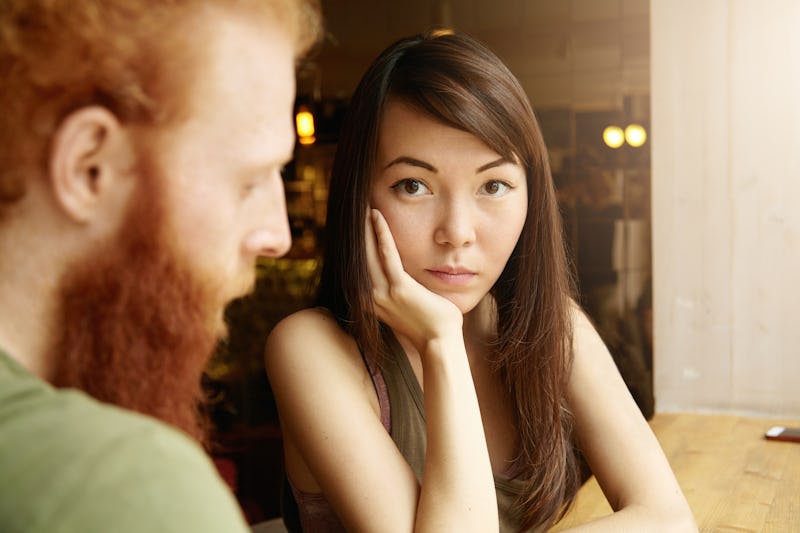 Wayhome Studio/Fotolia
Have you ever had a massive crush on someone, only to later experience a moment where they do or say something that immediately causes your romantic feelings to evaporate? It might sound harsh, but it's actually totally normal: everyone has their own unique set of dating dealbreakers, and it's OK to lose interest in a crush (or even a long-term partner) if you discover something about them that you simply can't overlook. In a recent AskReddit thread, one user asked people to describe an occasion when they suddenly lost romantic interest in someone — and their answers are a fascinating glimpse into real people's biggest dating dealbreakers.
"A dealbreaker is an issue that is so important to a person, that if the other person will not compromise or concede, the relationship would probably not work out," psychologist and life coach, Dr. Nikki Martinez, Psy.D., LCPC tells Bustle. "They are things that are so deeply and utterly important to the person, that they could not be in a relationship with someone who did not share, or at least support and respect them."
Ultimately, it's up to you to decide which qualities and behaviors are dealbreakers for you — just remember that you're never obligated to stay with someone if you notice that they're exhibiting dealbreaker behavior. If you're curious about what causes other people to be totally turned off romantically, here are 18 reasons people have lost interest in someone they were dating.
Check out Bustle's 'Save The Date' and other videos on Facebook and the Bustle app across Apple TV, Roku, and Amazon Fire TV.