Joshua Kushner Might Be Among The High Profile Guests At Princess Eugenie's Wedding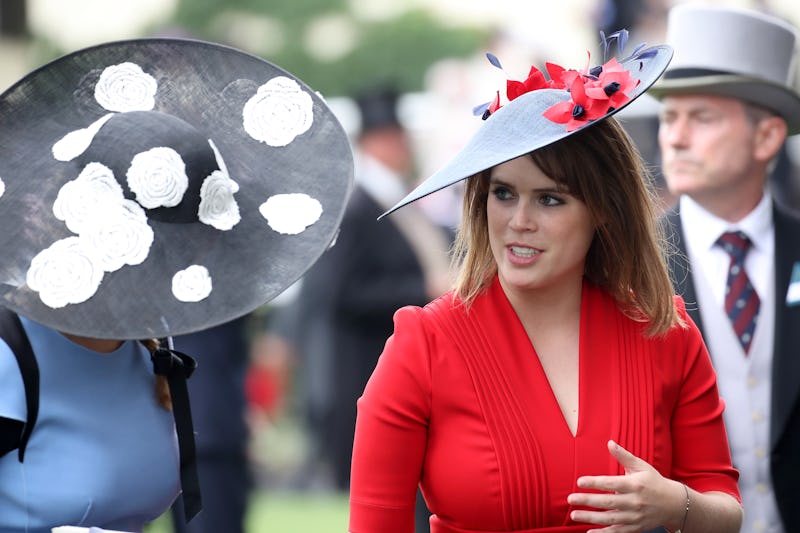 Chris Jackson/Getty Images Entertainment/Getty Images
There's another Royal Wedding just around the corner, and that means that fans can expect plenty more celebrities to show up in their royal best on Friday, Oct. 12, but whether or not Joshua Kushner will be at Princess Eugenie's wedding remains unknown. It's well-documented that Karlie Kloss, Kushner's fiancée is close with Princess Beatrice, Eugenie's sister and maid of honor, but that doesn't necessarily mean he'll be invited to the big event.
It's been established that Kloss will likely not be a part of the bridal party due to English royal tradition, but it seems likely that she will be on the guest list. After all, many American celebrities were in attendance for both Prince William and Kate's and Prince Harry and Meghan Markle's ceremonies. Eugenie is ninth in line for the throne, so she might not be as high profile as her better-known cousins, but there's no doubt she's just as fabulous. And since her only sibling is so close with Kloss, the odds are high that the model was, at the very least, invited. And since Kloss and Kushner are engaged, he'd definitely be her plus-one. But, that's only if Kloss attends at all.
The guest list for the wedding — royal and non-royal — has not been confirmed. And neither Kloss nor Kushner have stated whether they'd attend. To be fair, Kushner shies away from the media whenever possible. Still, it's safe to assume that if Kloss is going, Joshua Kushner will be in attendance at Princess Eugenie's wedding.
To be fair, it's not as if Kloss's relationship to the elder Princess is a guarantee that she'll be invited to the younger one's wedding. Still, recent Royal Weddings of note have had sizable attendees. Plus, Kloss and Kushner are practiced in the art of discretion, which makes them ideal fancy guests for the event. They know how to keep a secret, especially when it comes to major events.
Kushner and Kloss got engaged in July 2018, after approximately six years of dating. They're both public figures, and both prominent for separate reasons, but they've managed to keep the details on most of their relationship hush-hush. It's almost impossible to find a professional photo of them together, and pictures of Kushner are far and few between on Kloss's Instagram. Meanwhile, his is full of photos of her — but just her, not of them as a couple. In the photos of himself that Kushner makes available, he's often standing alone. That's part of why their presence together at certain politically-themed rallies, like the March for Our Lives, made headlines. For one, it's a public outing as a duo, and for another, Kloss's future sister-in-law is Ivanka Trump. (Kloss and her fiancé aren't attending said marches in support of the current administration, as you can tell from Instagram.)
In fact, one thing that might prevent Josh Kushner from attending the Royal Wedding is politics. Kushner's brother is, of course, a key figure in the Trump Administration and their father served time in federal prison. Considering no American political figures were invited to the Duke and Duchess of Sussex's wedding, it stands to reason that Princess Eugenie might have decided not to include high profile guests who are connected to the U.S. government. Again, nothing is definite yet, so fans of the Kushner-Klosses will just have to wait until the actual Royal Wedding happens to know for sure.