12 Ways To Wear Zendaya-Approved Chrome Nails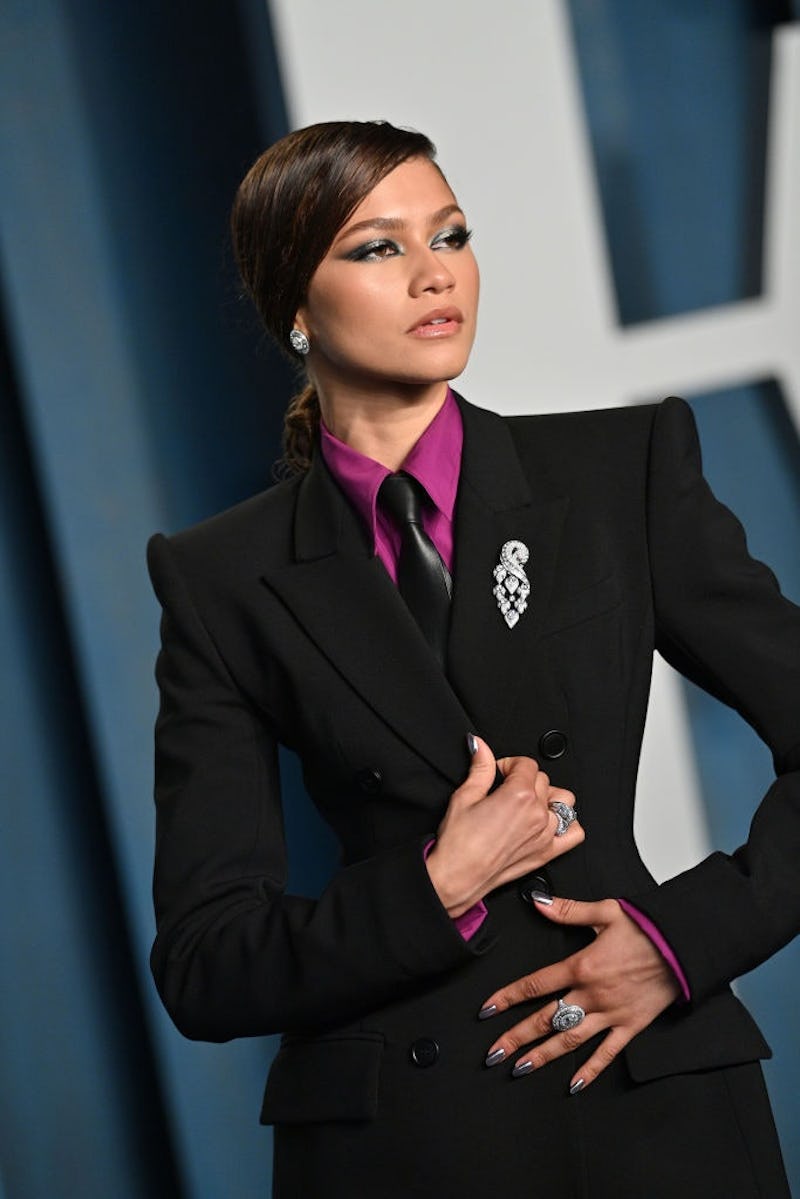 Getty Images/Lionel Hahn / Contributor
Chrome manicures are having a major moment, having been spotted on the Oscars and Grammys red carpets via A-listers like nail-art-queen Dua Lipa Zendaya, Saweetie, and Lourdes Leon — and that's just in the past month. Otherwise, you've certainly seen the mesmerizing mani on your favorite celebs, as the iridescent aesthetic is also a go-to look for style icons like Lizzo, Cardi B, Megan Thee Stallion, and even Gigi Hadid, the last of whom sported the design to the 2016 Met Gala.
Clearly, chrome nails aren't going anywhere soon — but why are they having such a strong resurgence right now? "Chrome nail art is clean and simple," Los Angeles-based nail artist Chyna Stevens tells Bustle, noting she's particularly seeing gold and silver chrome manicures everywhere (which she says go with any outfit or occasion). Her take is that this nail style is incredibly versatile, making it an easy choice for an eye-catching manicure. As for what chrome actually is? According to Stevens, what you know as "chrome" is actually a micro-powder you can apply to any nail polish or gel to give it high shine and a mirror effect. Therefore, it's essentially a kind of top coat, so it's perfect for anyone looking to heighten nail polishes they already know and love. "Chrome nails also look really nice with jewelry," Stevens adds, meaning chrome is an ideal option for dressing up and red-carpet events. No wonder.
Want to try the look yourself? Read on for 12 chrome nail ideas to inspire your next manicure.