9 Ways To Wear Natural Hair In Cornrows That Are So Chic
From stitch details to intricate updos.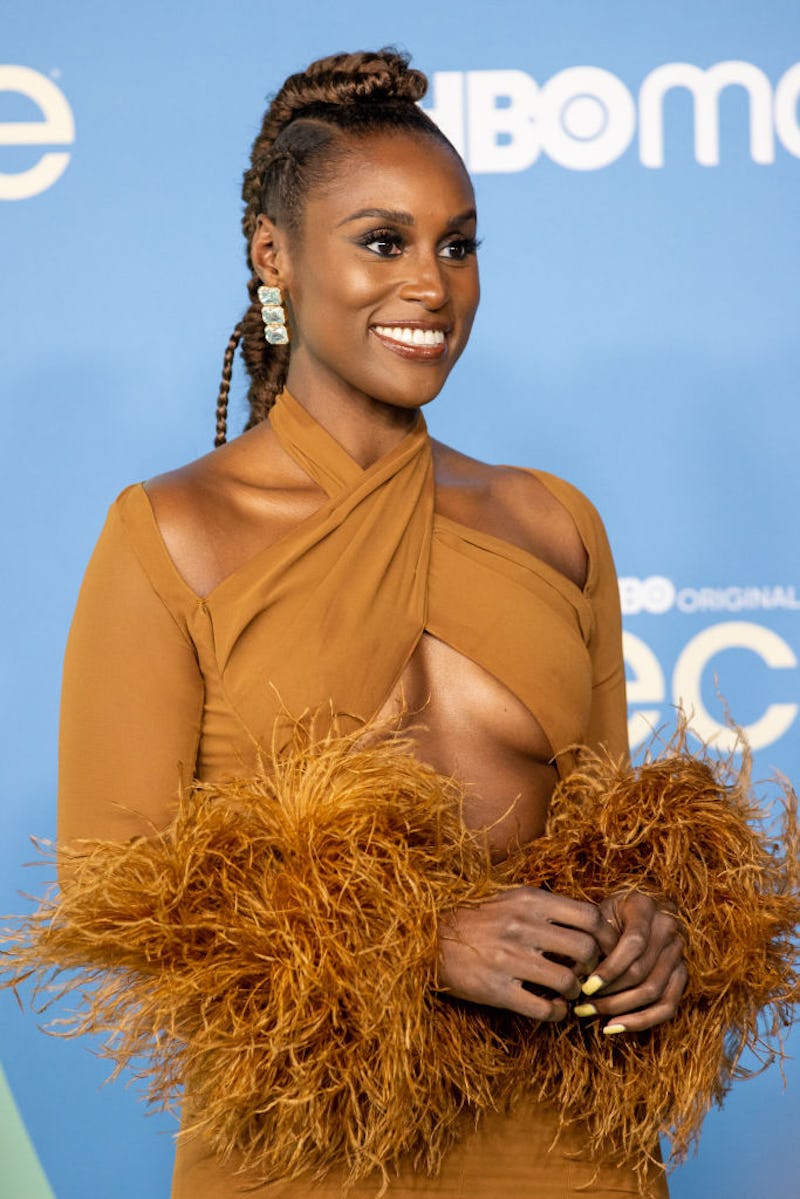 Getty Images/ Emma McIntyre / Staff
Whether it's because of the intricate designs or the get-up-and-go ease, cornrow hairstyles for natural hair continue to be popular. In a nutshell, cornrows are braids or plaits that are actually affixed to the scalp in neat rows, and the style possibilities are plenty — you can wear them in everything from high ponytails to fancy updos and traditional lines that travel straight back.
Of course, you can't talk about cornrows without talking about what the styles mean to Black women. From little girls sitting between their mothers' legs on Sunday evenings to get their hair done all the way up to Beyoncé's Lemonade braided cornrows, the styles' long history is ingrained in the culture. "Cornrows are not only adorned for protective styles to keep our hair protected from damage, but it also has been a way that we've expressed ourselves in a very stylistic way," says Larry Sims, celebrity hairstylist and co-founder of hair care brand Flawless by Gabrielle Union. "Cornrows are forever a form of self-love and self-expression."
For beginners just learning to cornrow, Felicia Leatherwood, celebrity stylist and natural hair expert, recommends not pulling those edges too tight in order to avoid breakage around the hairline. Another pro tip? "Be sure to steam the scalp for relief with a hot, steamy towel covering the head for two minutes. This will open up the scalp making the braids less stressful on the scalp and hair," she tells Bustle. And, according to Sims, those rocking cornrows should keep the scalp moisturized and tie the braids down while you sleep.
Keep scrolling for nine eye-catching cornrow hairstyles for natural hair that are sure to inspire your next look.